If you imagine Swiss cuisine only as an abundance of cheese, meat and potatoes, then obviously your knowledge on the subject is not in-depth. It is an interesting fact that in the culinary traditions of the Alpine country one can find different types of light dishes, salads and fish.
It is difficult to assume that there are so many different fish specialties in the restaurants of this wonderful country, which unfortunately has no access to the sea.
On the other hand, Switzerland boasts more than 50 lakes, each with a size of more than 1 square kilometer and an unknown number of rivers and mountain springs. Therefore, there are areas where about 80% of the menu is dedicated. of the fish.
Here is another challenge if you visit the beautiful alpine country – to try Swiss fish dishes, preferably on the shores of a lake.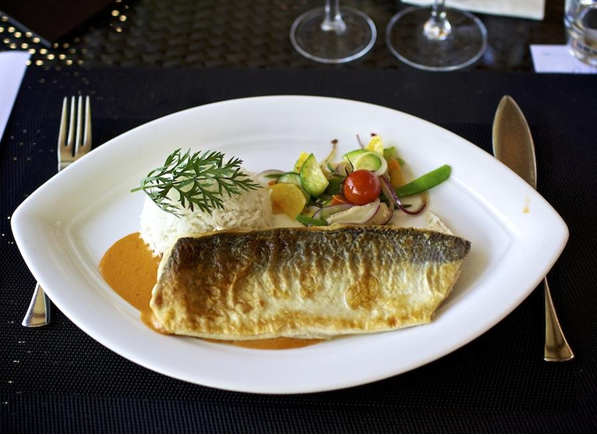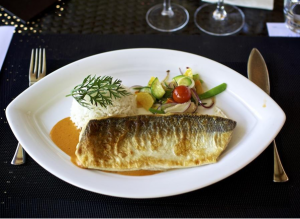 Traditional fish dishes and features by region
Switzerland is famous for its reservoirs – Lugano, Zurich, Lucerne and Geneva lakes, which not only delight the eye, but also allow locals and tourists to eat fresh fish regularly. There the fish is a model for an eco-product, as the lake the water is very clean.
The Swiss have a very serious attitude towards fishing and here is the proof of this: Applicants for anglers must go through 9 special lessons to get a certificate before going fishing. In Switzerland, this law does not surprise anyone. Curiously, the locals are even learning how to properly remove the fish from the hook.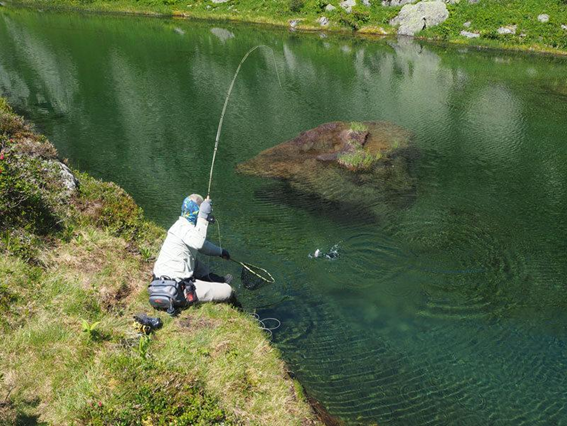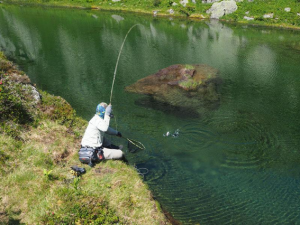 The country's reservoirs are home to over 90 different species of fish, including perch, trout, pike and salmon. Interest in fish and seafood in Switzerland is high and the country needs to receive quantities of imports to meet the needs. of restaurateurs and households. Now that healthy cuisine is entering our daily lives in full force, restaurants are trying to offer more and more different and delicious fish dishes to locals and tourists.
It is no coincidence that in the canton of Vaud, which occupies the territory from Neuchâtel Lake in the north to Lake Geneva in the south, one of the specialties is lake fish.
Lake Geneva is rightly considered one of the cleanest in the country and the fish is an example of ecology. It is home to many delicious fish, including perch and pike. The fillets of the small perch are fried and served with french fries.
The process is very laborious, because they use tweezers to remove small bones. Filets de perche, as this dish is called, is prepared in all restaurants on Lake Geneva.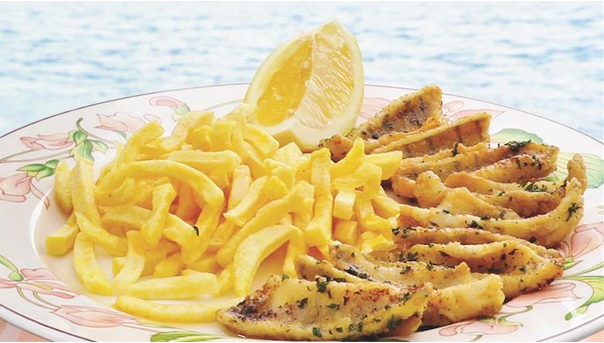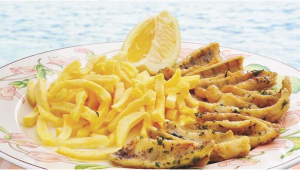 Tourists will not be disappointed and if you order a fillet of lake perch in butter with boiled potatoes or pike in lemon-cream sauce. Since we are on the wave of Swiss cuisine, we can not do without fondue. Don't be surprised, this alpine specialty can be prepared not only from cheese and meat, but also from fish. It is first marinated, then immersed in heated oil directly in a dish on the dining table.
And another Swiss dish – alpine pie, can be prepared with fish. This pie is a basket made of puff pastry, which is first baked and then filled with various delicious things. As a filling for Pastetli, as the dish is called in Switzerland, salmon can be used, for example.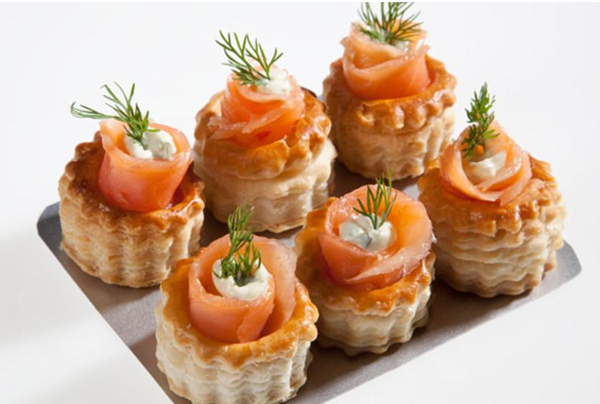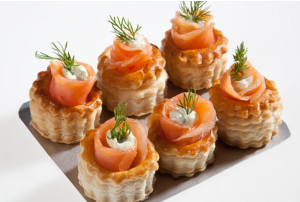 Recipes for Swiss fish dishes
Swiss fish fillets
Products:
4-5 pieces of fish fillets / optional /
1 tsp. cooking cream
1/2 tsp. grated Swiss cheese / Emmental, Gruyere or other choice /
1 tsp mustard
1 onion, finely chopped
sol
black pepper
Parsley for sprinkling
Method of preparation:
Preheat the oven to 200 degrees. Grease and heat a pan in which we then seal the fillets, pre-seasoned with a little salt and pepper.
In a bowl, mix the remaining ingredients. Arrange the fillets in a small pan and pour the ready mixture of cream, cheese, onion and mustard over them. Bake for about 20 minutes. Optionally sprinkle the fish dish with parsley.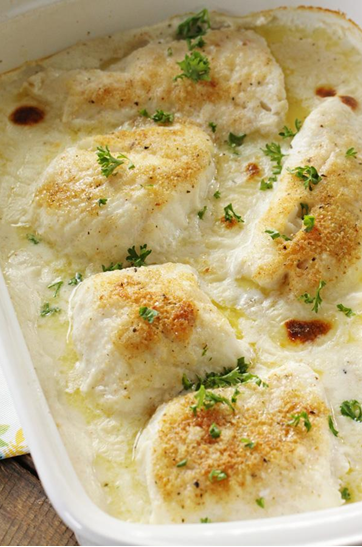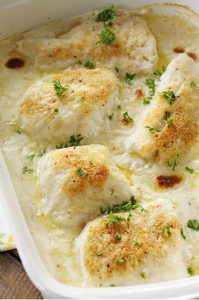 Halibut / flounder / in parmesan
Products:
1 kg fillets of halibut / flounder / without skin
1/2 tsp. cooking cream
1/2 tsp. finely chopped Swiss cheese
1 tsp mayonnaise
1/2 teaspoon chopped green onions
1 tsp. parmesan
sol
black pepper
Method of preparation:
The fillets are pre-seasoned with a little salt and pepper. Grease and heat a pan on the stove, in which we briefly roast the fillets on both sides, just enough to seal. In a bowl, mix the remaining ingredients without parmesan and save some of the green onions for sprinkling.
Arrange the fillets in a small pan and pour the ready mixture over them, and sprinkle generously with Parmesan cheese on top. Bake for about 20 minutes in a moderate oven. Optionally, the dish is sprinkled with chopped green onion feathers.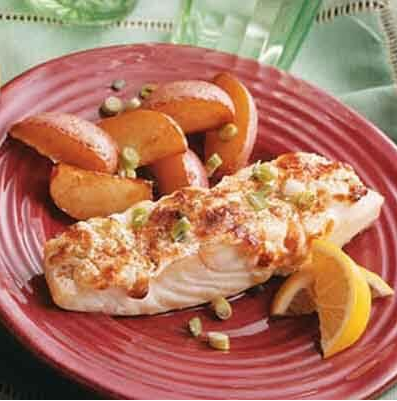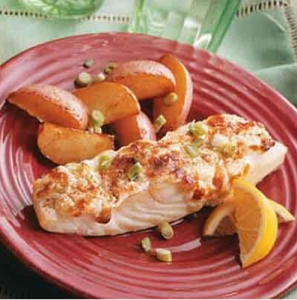 Swiss perch in Swiss
Products:
700 g of perch fillet
300 ml. White wine
100 g of butter
frying oil
2 egg yolks
1 bunch of green onions
half a bunch of parsley
salt and pepper
1 tbsp mustard
Method of preparation:
Cut the fish fillet into pieces Sprinkle with salt and pepper and fry in oil until golden. Pour the fish into the pan with 300 ml. White wine and simmer on low heat for 5-6 minutes. Remove the fried perch to a plate.
In a pan with wine add 100 g butter, chopped green onion feathers and half a bunch of parsley. Bring to a gentle boil and gradually add two egg yolks and 1 tablespoon mustard, stirring often. Let the sauce simmer for a few minutes and then pour it over the fish. You can serve with potatoes for garnish.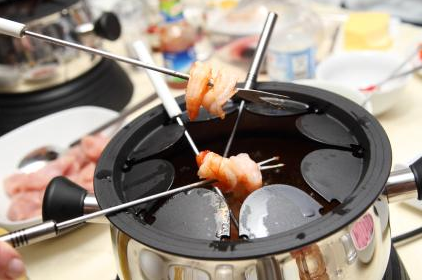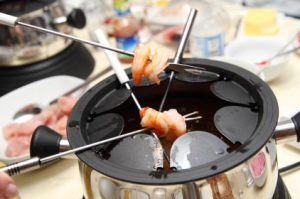 Fondue with fish
Products:
1 kg of fish fillet of your choice
1/2 glass of white wine
1/2 cup lemon juice
1 onion
oil
sol
Method of preparation:
Cut the chilled fish into pieces Prepare the marinade of white wine, lemon juice, sliced ​​onion and salt. Pour it over the fish so that it covers it. It should stand 1-2 hours in a cool place with the marinade and then drain.
If you do not have a special fondue pot – cakelon, you can use a pot. In it, heat the oil on a hot plate, and then put on alcohol on the table.
In front of each of the people around the table is placed a plate with pieces of marinated fish. Everyone stabs fish pieces on a special fork with a long handle and dips them in the heated oil. Boiled potatoes for garnish and sauces, such as lemon and garlic, are served separately at the table.