The country in which la dolce vita (in Bulgarian: sweet life) is a philosophy of life, there is no way they are literally not addicted to sweet things. Italy is home to tiramisu, gelato, panna cotta and many other delicious temptations.
They have deservedly conquered the lovers of sweets and beyond the borders of the country. For example, Italian desserts have long been part of Swiss cuisine, as well as other Alpine countries.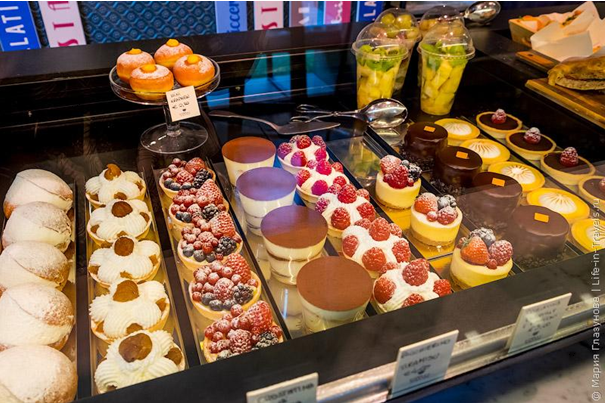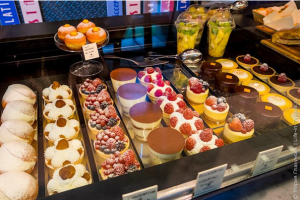 Tiramisu – Italy's sweet ambassador to the world
If you want anyone to tell you the name of an Italian dessert, they will surely point you to tiramisu. Thanks to its simple recipe and unusual taste, it has become a bestseller among sweet things.
There is a legend that the cake comes from the time of the Medici, but there is no evidence of this. Its modern history is not very long, and several regions are fighting for its birthplace: Tuscany, Piedmont and Veneto, as the latter area is not superior to the others.
Most culinary historians believe that the recipe was invented in the 1960s in Treviso by Roberto Linguano, and the word Tiramisù itself entered the Italian dictionary in 1980. It translates as "pick up me on my feet "or" cheer me up ". There are many variants of tiramisu, but there are some basic permanent ingredients.
The classic version is soaked in coffee cookies, covered with cream of Italian soft mascarpone cheese, egg yolks and sugar. The top of the cake is sprinkled with cocoa powder.
In some recipes, cocoa powder is replaced with ground coffee or grated chocolate, and biscuits are used instead of cookies. Today, with the Tiramisu brand, different types of confectionery are prepared, for example puddings and ice creams.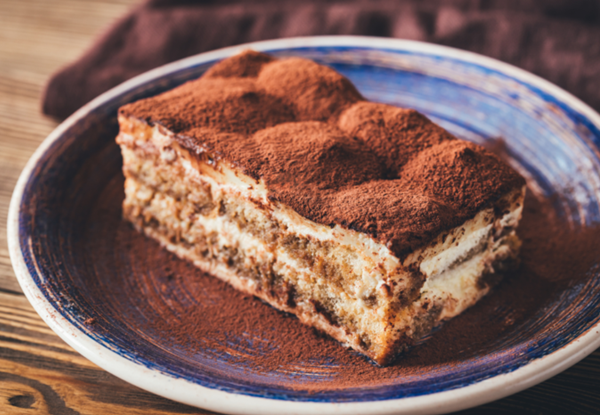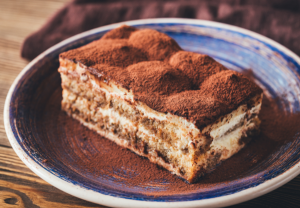 Panacota – the summer sweet pleasure
Panacota is a great jelly dessert for summer. Its preparation is easy and we do not have to turn around the oven in the heat. And this sweet temptation comes from Northern Italy, and more precisely from Piedmont. Translated from Italian panna cotta means boiled cream.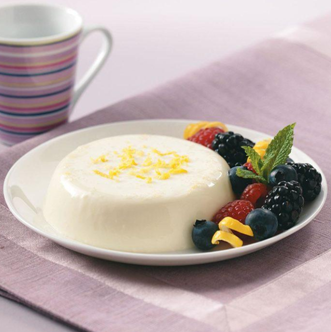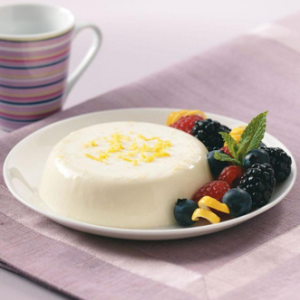 For the preparation of panna cotta, cream, sugar and vanilla are simmered for about 15 minutes. Gelatin is added to this mixture and poured into molds, and after tightening the dessert is usually transferred to plates.
Panacota is served cold in a plate, cup or bowl with pieces of fruit, with fruit, chocolate or caramel sauce. In the past, boiled fish bones were used instead of gelatin, and sugar was sweetened with honey instead of the then expensive sugar.
Now panna cotta can be prepared on the basis of fresh and yogurt, and as additives are used strawberries, raspberries, berries, bananas, figs, lemons, coffee and others. Biscuits or biscuits can be added to the dessert. The vegan version is with soy milk and pectin.
Here is a recipe for Orange Panna cotta
Products:
400 g liquid confectionery cream
2 pack. gelatin 10 g
1/2 orange
1 lemon
100 ml of sugar syrup
1-2 drops of yellow paint, but you can do without it
Preparation:
Soak gelatin in 150 g of water and allow to swell in a water bath and dissolve until liquefied. Cool to room temperature. Pour the sugar syrup into a bowl, add 1 tbsp finely chopped lemon peel, 2 tbsp orange juice and half the gelatin.
Mix well and with a spoon distribute 2 spoons of the mixture in the nests of silicone mold or in bowls. Put it in the refrigerator for a few minutes to harden.
The cream is mixed with the remaining gelatin and distributed in the molds on the first jelly. Refrigerate for a few hours. Leave the silicone mold in a bowl of hot water for seconds, turn it over on a large plate or tray. You can decorate with orange or lemon peel or with grated lemon peel. The recipe can be made only with lemon or only with orange.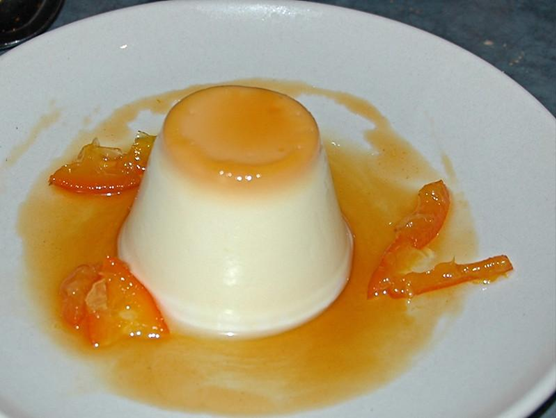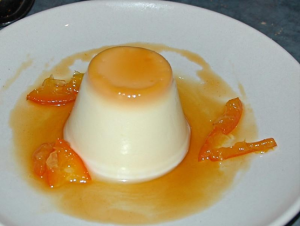 Gelato – the tip of the ice cream
Many people, not only in Italy, consider gelato to be the best ice cream in the world. It is as typical of the Mediterranean country as pizza, pasta and risotto. The real gelato is hand-made, and visiting a gelateria in Italy is an unforgettable culinary experience.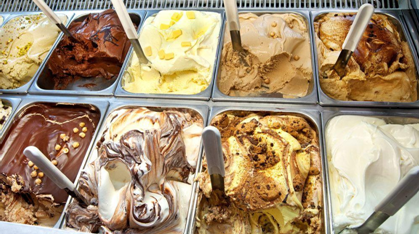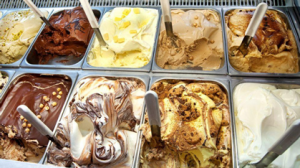 The basis of the original Italian ice cream is only milk with 3.25% fat and sugar. Nowadays, eggs and cream are often added.
Gelato has a lower fat content than other types of ice cream. The ice product from Botusha contains 70% less air and more aromas compared to its other counterparts.
This gives it greater density and richness. Its density is due to different technology – it mixes at a slower speed. Real Italian ice cream does not contain preservatives. Gelato is creamier and softer, because it is served at a higher temperature than other ice creams.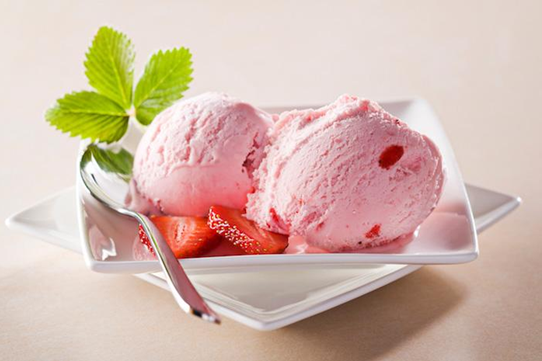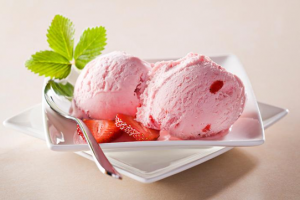 The types of gelato are many and depend on the additives. Traditional varieties have the aroma and taste of chocolate, vanilla, hazelnut, pistachio, almond, coffee, cream, straticella. Fruit ice creams are with blueberries, raspberries, strawberries, lemons, bananas, pineapples and more.
Additives also use yogurt, caramel, pieces of brownie, coconut and the popular Italian liqueur Limoncello. Ice creams with the taste of whiskey, rum or champagne are available. A supreme pleasure for the senses is to take the gelato in a fresh baked funnel with topping and sprinkling of your choice on a hot summer day.
Different types of gelato for people with special requirements are also produced – sugar-free gelato for diabetics or gelato for vegans based on hazelnut, coconut, pistachio milk, etc. For lovers of extreme tastes, there is a gelato flavor of Parmesan cheese, the famous Italian sausage Mortadela and even ice cream with the Japanese spicy wasabi.
Italian walnut cake
Italians are masters not only of easy and quick desserts such as tiramisu and panna cotta, but also of equally tempting cakes. Many types are prepared and each region has its favorite recipes.
In Italy, as well as in neighboring Switzerland, walnut cakes are very popular. The Italian walnut cake without flour is often prepared and very tasty. In fact, there is flour in the recipe, but it is only a spoon and does not make the cake dough. The other ingredients for the marshmallows are 4 proteins, walnuts (150 g) and the same amount of sugar. Add citric acid and a pinch of salt.
The cream is prepared from dark chocolate, powdered sugar and 300 ml of confectionery cream. Bake 6 thin loaves, which are smeared with melted chocolate and cream, and finally the whole cake is spread with whipped cream with powdered sugar.
Sprinkle with grated chocolate or make another decoration, according to the confectioner's imagination. The result is an extremely tasty cake, suitable for all occasions.