Melting cheeses with wine and eating them with dry bread has become a tradition over the years for the alpine lands. It is a favorite both in Switzerland and in other countries in different parts of the Alps.
The dish originated as the simplest and tastiest way to "get rid" of the Swiss from the dried crusts and the old cheese. They used the aroma of white wine to reduce the overly pungent odor.
Today fondue is a mania for many gourmets around the world. We can now try this delicacy on home soil, prepared by connoisseurs of alpine cuisine in our country.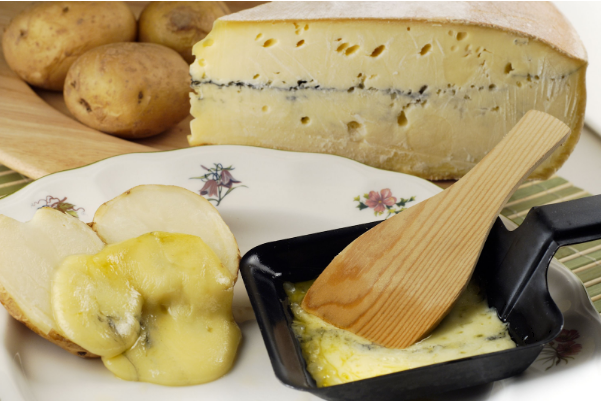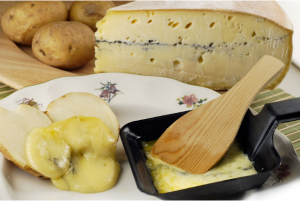 Many people think that fondue is eaten only in winter, because they associate high mountain ranges with low temperatures and burning fires. This is not the case at all. There are four seasons in Switzerland – just as many as in our country. The climate there is much milder than here and there are not so hot summers.
During the warmest months, July and August, temperatures reach no more than 30 degrees. Today we will give you some fondue menu ideas that you can try this summer!
Cheese fondue
Melted, fragrant lumps of cheese is the first thing that comes to mind when we think of alpine cuisine. It is a classic in the genre! You can choose from all sorts of unique combinations such as Emmental Grand Cru, Parmesan, Franche Conte, Beaufort cheese, Appenzell, aged cheese, cheddar, Gruyere (stick to harder cheeses).
In Swiss cuisine it is generally typical for fondue cheeses to drown in white wine or a special alpine cherry brandy called kirsch (kirsch). More non-standard recipes include other options – such as beer fondue.
Delicacies for carnivores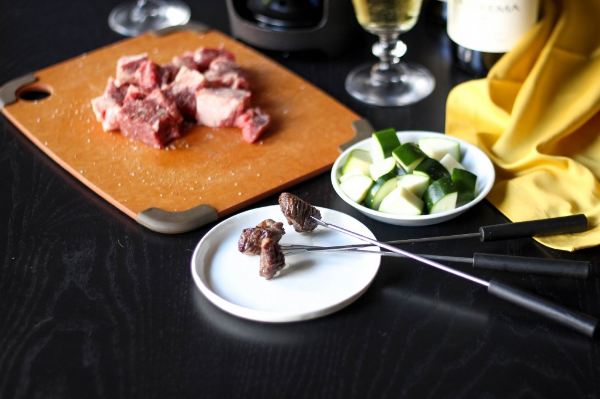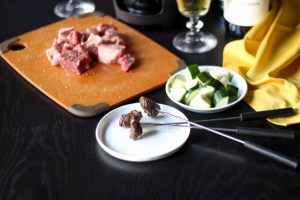 While vegetarians can only melt country bread or vegetables in a cheese fondue, meat eaters can melt fragrant pieces of steak, sausage, etc.
Be sure to try the meat fondue. It can be made with beef, pork or chicken, but make sure the meat is of good quality. You can eat summer meat temptations in pieces. They are prepared with vegetable broth, cut into thin slices, or with oil in cubes or pieces.
Fondue with fish and seafood
In the summer, even if we are in the mountains and not on the beach, it is always great to eat something seafood. That's why fondue with fish and seafood is extremely suitable for the season. It can be used to drink fine white wines. Switzerland itself is landlocked, but supplies the necessary products from France, Germany, Denmark and even more distant lands such as Indonesia and Japan.
There are many fish that are perfect for Swiss fondue. Salmon is a good choice for fondue and gives it incomparable elegance and nutrition. If you want more variety, you can bet on other underwater inhabitants such as octopuses, king prawns, squid and others.
The perfect summer fondue garnishes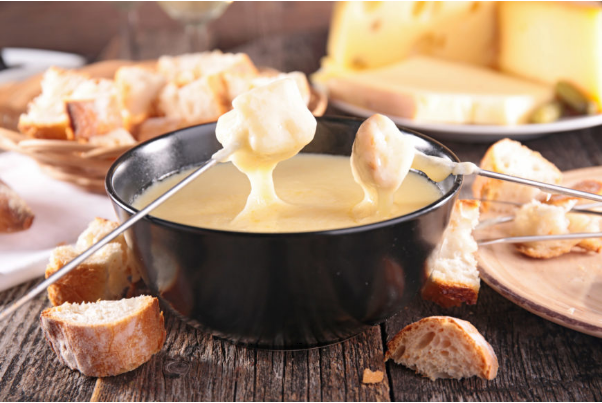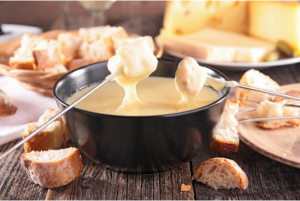 It's time to add something to go with our fondue. The warm season suggests more vegetables to our menu, including alpine recipes.
These can be, for example, stewed cauliflower, potatoes, broccoli, asparagus, carrots, as well as pickles, garlic and dill. For fish, you can also add butter sauce with lemon, and meat fondue dishes go perfectly with the classic trio of ketchup, mayonnaise and mustard. Ask the chef what the special offers are for salads and side dishes that the restaurant offers.
What other surprises does alpine cuisine hide?
When we are in a fondue restaurant, it is the fondue that often catches our attention. It is great both for a romantic dinner in an intimate setting and for a noisy dinner with friends.
However, we must try another delicacy of the culinary art of the Alps – it is called raclette and is also made from cheese. The dish was invented by Swiss shepherds, who melted sheep's cheese on potatoes to taste.
The garnish for roasted raclette cheese traditionally should contain potatoes. In addition, it can be served with vegetables, meat or seafood. The raclette is made from large pies of aged cheese on a special household electrical appliance called a raccoon in Switzerland. The cook decides whether to bake the cheese directly on the raccoon, or to melt it in advance in a pan on a hot plate and pour it over the remaining ingredients placed on the plate.
It also depends on the goal we want to achieve, as well as the concept of serving. Even the raclette knife is special – it is used to scrape the cheese.
For dessert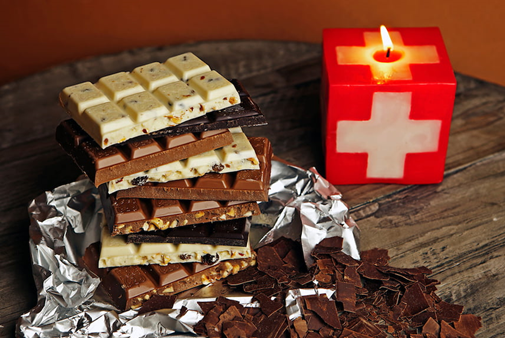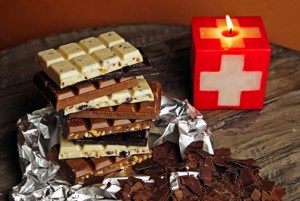 When it's time for dessert, again the best we can give ourselves in an alpine restaurant is fondue. The finesse of this sweet temptation will captivate you! Whether with dark, white or milk chocolate, you will be fascinated in any case.
For more extravagant tastes you can try something new – like white chocolate fondue with salted caramel, gently melting with its unique aroma. In the chocolate temptations you can melt pancakes, waffles, marshmallows or bite cakes.
In summer, fresh fruit garnishes to the sweet fondue are a must. They are most often served cut into cubes. They can be, for example, pineapple, strawberries, raspberries, melon, banana, apple, etc. On hot days, some eat their chocolate fondue with ice cream, and others prefer it with cream or nature. For the little ones you can decorate with colorful sugar sticks and other delicacies.
Is the preparation of fondue complicated?
And yes, and no. As with many other traditional dishes, the basic recipe is relatively simple. To make homemade fondue, you only need a few basic products and, of course, the special kit needed for cooking.
It consists of  a small portable hob and melting pot, often metal nowadays, and in the past clay or ceramic. The utensils in the set include elongated forks, with which the bites are dipped.
In practice, meat or fish fondue can be made in a pot on the stove, but the key feeling is lost, because the meaning of the fondue is to eat it while it is still on the fire. Gauze (primus) is used as standard for heating.
Chocolate fondue is prepared in small porcelain sets, which are gently warmed with the help of tealights, so as not to burn the chocolate on the bottom.