The rich cuisine offered in the French Alps originates from a time when mountain villages have been isolated from the world for months in the long snowy winters. The inhabitants of the village survived the food they produced themselves. Since old times their recipes have been passed from generation to generation until today and are still served at home and restaurants!
Dairy products and cheeses
Milk and dairy products have been a central component of alpine cuisine for centuries. Typical alpine farming with breeds such as "Simmentaler Fleckvieh" (Simentalski cattle) or "Tiroler Grauvieh" (Tyrol Gray) can be traced to the beginning of our era. Even the Roman writers Pliny and Strabo reported a good dairy production of alpine cattle.
The most popular cheeses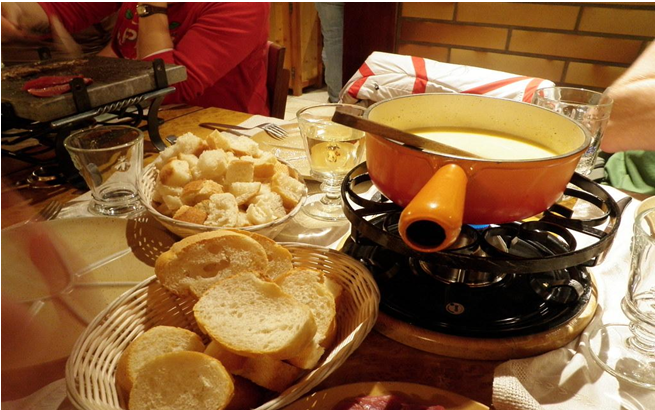 Fondue Savoardade "Fondue Savoyarde"
In general, the fondant is a selection of local cheeses (depending on the taste of each) mixed with flour for thickening, garlic and white wine. Traditionally it is served with crispy bread, which is immersed in it.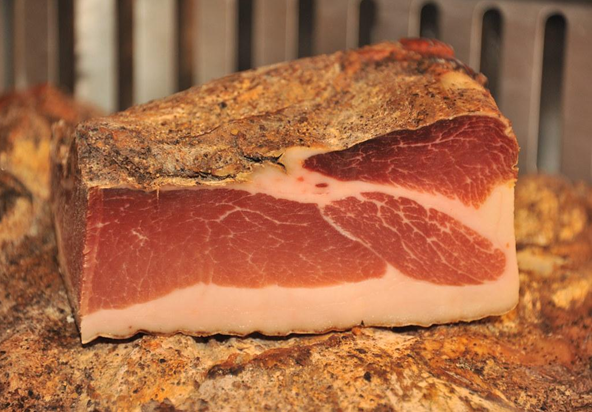 Bacon, sausage and dried meat "Südtiroler Speck"
Over the centuries the widespread alpine farming and the need to store meat during the long winter season are the reason for the creation of a number of long-lasting meat specialties. Many products, such as "Tiroler Speck" and the South Tyrolean bacon "Südtiroler Speck", dried meat "Bündnerfleisch" and "Valais", are protected designations of origin in good time. But other dried meat products such as "Kaminwurze" also have a stable place in Alpine cuisine.
Bread, pasta and desserts
"Schlutzkrapfen"
The physical work of mountain shepherds and farmers on mountains requires a lot of energy even today, which can be obtained from carbohydrate-rich food and trimmings. In addition to the well-known dishes such as the Ruhl, semolina, kaiserschmarren or barley soup from bündner, prepared from typical European cereals such as rye, barley and wheat, had a solid place in the Alpine cuisine in antiquity. "Sciatt", buckwheat fruit bread and "Pizzoccheri" (buckwheat noodles) are among the specialties of Veltlin.
Typical dishes from the Alpine region also include many variants of casseroles, preferably long-lasting varieties, such as South Tyrol Schüttelbrot "Tyrolean Schüttelbrot" or "Vinschgauer". Especially in winter, loaves and pitchers are prepared with dried fruits, eg. "Kcellzen", which is widely spoken in Austria and South Tyrol, or Swiss specialities, such as "Birnbrot" and "Schlorzifladen". In poor mountainous regions, these recipes are often created by necessity.
Regional cuisine
Due to the large geographic size, climatic differences and scarce infrastructure, alpine cuisine is heavily influenced by the local cuisine of the respective countries. For example, sweet chestnuts, which are widely used in French and Italian Alpine cuisine, play only a minor role in the cuisine of the Bavarian and Austrian Alps, while, conversely, the "Sauerkraut", which is popular in Bavarian cuisine, is not used Southern Alpine regions such as Tyrol or South Tyrol.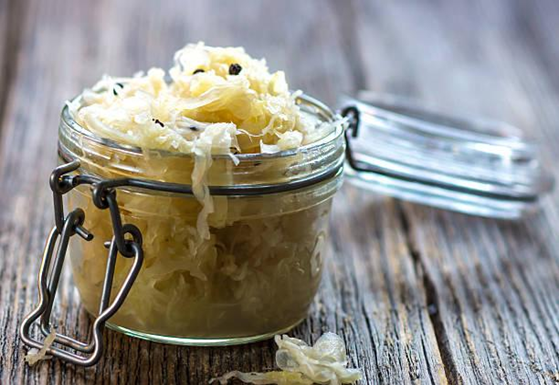 "Sauerkraut"
Traditions are important for preserving regional alpine cuisine. For example, Switzerland's "Culinary Heritage Association", founded in 2004, manages to create an online encyclopedia with over 400 products from Swiss cuisine, supported by the Federal Service for agriculture and Swiss cantons. The Slow Food movement, headquartered in Piedmont, Italy, is also committed to preserving regional diversity and culinary cultures.
After a long ski day for example, it is a relief to find many local specialities that will help you recover from fatigue and enjoy the pleasure of delicious food. Alpine food is really delicious for a ski holiday!
The best French food for after skiing
Raclette
This is a semi-hard, salty cheese made from cow's milk. It has a characteristic pleasant smell and creamy texture, similar to the siren "Gruyere".
In France, the ragout is usually prepared directly on the table, using individual grilled dishes, so that everyone can warm the cheese to their liking. It is usually served together with small fries, gherkins, marinated onions and cured meats.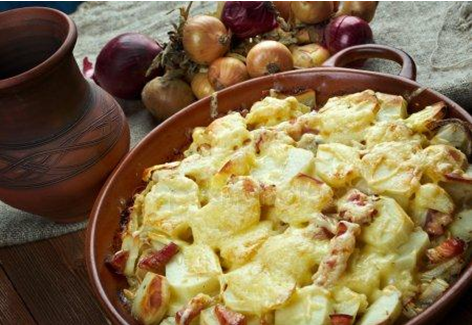 "Tartiflette"
This is a simple recipe for peas, combining potatoes, retblohon/reglochon/-typical Savoy cheese-bacon, cream, white wine and onion.
"Crozets (or Croziflette)"
These small pasta mussels originate in the Tarentayz valley. They are made from white flour or buckwheat and are used in many different recipes. One of the well-known delicacies is Krozifletta (Tartifletka with hooks instead of potatoes).
"Le Farçon"
This is one of the most famous recipes of Savoie Mont Blanc – A particularly unusual alpine dish that combines sweet and savory ingredients such as bacon, onions, prunes, raisins, potatoes and cream. Original and delicious! It's not a skip.
"Diots"
The diots are sausages of Savoy, which are either natural or smoked, and have a distinctive aroma of cabbage. Traditionally, they are prepared in wine with onions and are served with croquettes or polenta.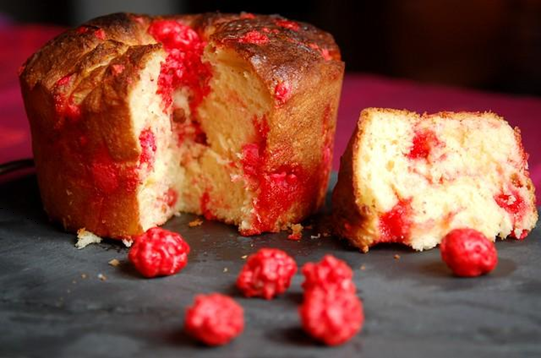 Brioche de Saint-Genix (also known as Brioche aux Pralines)
This recipe is from Saint-Genix-sur-Guiers in Savoy. "Saint-Genix" is similar to Brios, but with red colored pralines and sugar. It is usually served with tea or coffee in the afternoon. This sweet treat is ideal for restoring your energy after a long skiing!
"Gateau de Savoie"
A Savoy cake made from flour, corn, sugar and eggs. The secret of its taste lies in its preparation-the sugar and egg yolk fight continuously and with great speed; Then the cake is baked for a specific time. This cake is delicious, especially when served with sugar glaze on top and apple jam on the sides!
"Le Genepi"
Genepi is a common mountain plant located in the Alps, and is the basis of the traditional herbal liqueur offered in many of the French ski resorts. This type of alcohol is served at the end of the meal for digestion. Not sweet, like other digestives, and has a strong herbal taste, resembling chamomile.
Some of the best foods of Italy, including meat and cheeses such as prosciutto, chare and Cheese "Fontina", come from the Italian Alps bordering France, Switzerland, Austria and Slovenia.
Soups are a relatively recent invention in Slovenian cuisine, but in currently are known over 100 species. In earlier times a variety of porridges and dishes were served in the pots. Typical for the country is the Aleluja-soup, made of radish peels. The most common here is the baby noodle soup, which is often served on Sundays as part of a Sunday lunch, which also includes french fries, steak and lettuce salad.
From the Aventonian cuisine is very worth the experience and "Tiroler Gröstl". This dish is served with fried egg on the dumplings of cheese in a rich veal broth. A Tyrol is the place where, without a doubt, is served one of the best food in the world. When you are in Tyrol, look for some of the most famous foods in the country. The best way to do this is to visit the ten "regions of culinary excellence".
Wine and spirit Drinks
Due to the climatic and convenient location, especially the southern Alpine regions are well known for their vineyards. The viticulture in South Tyrol has a long tradition that can be traced back to the Roman times before. The wines from the French and Austrian mountain regions have also been known and popular internationally for a very long time.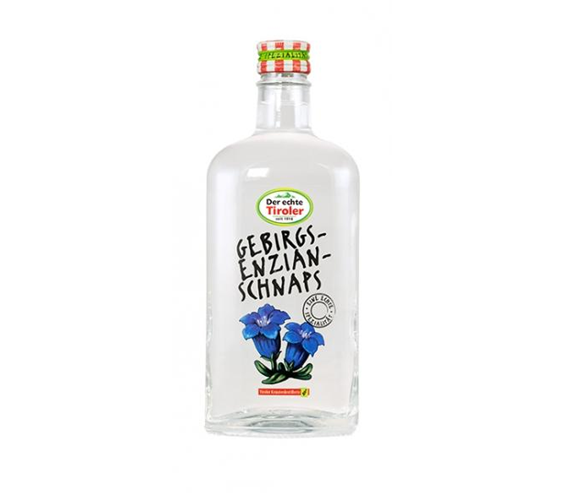 A long, culinary journey to the different parts of the Alps, trying out the traditional food and drinks of the neighboring countries, in any case will remain a indispensable and unforgettable experience in your life