Can Swiss cuisine be useful ? The answer to this question is ambiguous. When they think of alpine cuisine, most people imagine a lot of melted cheese, whole milk products and delicious meat bites. This worries those of us who have decided to be careful about what they eat.
On the other hand, if we compare with Italian cuisine, we can see that despite the abundance of calories in some recipes, the locals do not have such big problems with weight, heart disease, diabetes and others. This is because most of the time, Swiss people do not eat as much fatty and high-energy foods at all as we might imagine.
In fact, they eat the above treats most often when gathering with friends, and in their daily lives they eat potatoes and other vegetarian dishes without a lot of fat much more often. In addition, even fatty and meat dishes are devoid of toxins.
On the contrary – the country is famous for its thousands of farms, which grow completely organic meat and vegetables. This allows the population of these lands to be among the best feeding peoples in the world.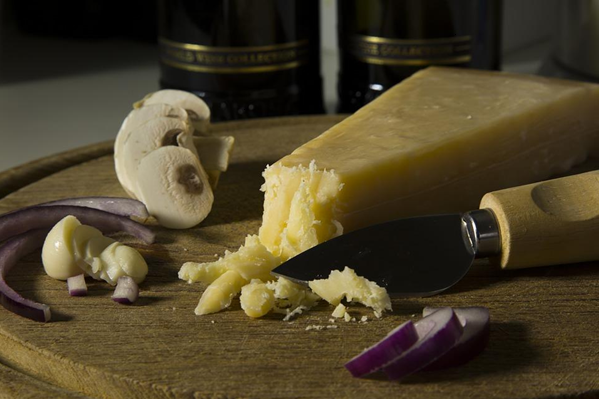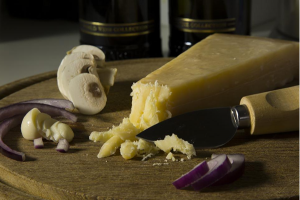 The cheese
In the cuisine of the Alps fragrant cheeses have their special place. Fans of ketogenic regimes should be careful with them, as they contain one idea more carbohydrates than other cheeses.
On the other hand, they are low in calories and in moderation can fit perfectly into a healthy lifestyle. In salads you can combine them with cauliflower or cabbage.
Famous Swiss recipes with attention to health
We will try to focus on this part of the culinary traditions in the Alps, which contain more useful and less harmful ingredients. Here are some typical healthy recipes from alpine cuisine, which you can take advantage of:
The good old muesli for breakfast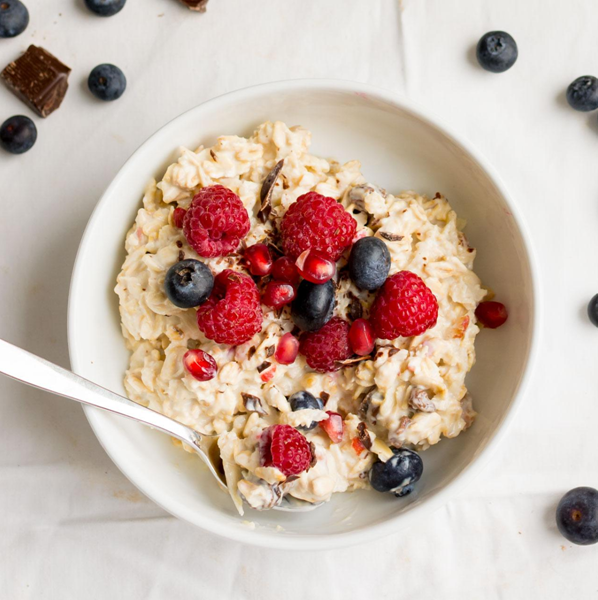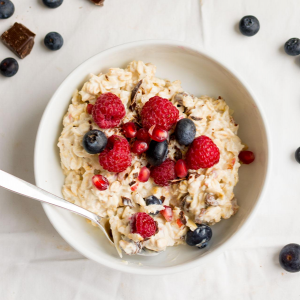 Many of us have breakfast in the morning with the well-known muesli. It is a mixture of oats and other nuts, fruits – dried and fresh, honey and milk, water or juice. We all know that this is one of the best ways to start your day.
However, few of us are aware that in fact the homeland of the classic muesli is Switzerland, and it originated first as a hospital food. It was invented in the twentieth century by Dr. Maximilian Bircher-Benner. In his honor the dish is also called birhmüsli. He prescribed it to one of his patients and was amazed by the results. This is because a bowl of this cereal provides us with a very large portion of the required daily dose of vitamins and minerals.
To this day, muesli is recommended as an extremely healthy breakfast in most countries around the world. Of course, if our diet allows it, muesli can become a real feast for the senses. Just add a few lumps original Swiss chocolate, coconut shavings, a little coconut oil, and why not a little cream for luxury!
Can we turn ryoschi into a healthy dish?
Rosti is a tempting Swiss version of frittata. It is so tempting if we add to it a mix of cheese, fried bacon and a lot of egg. However, this can be quite a difficult combination for those struggling with:
weight,
high levels of bad cholesterol,
diseases of the cardiovascular system, etc.
However, if you want to try something more useful, try to save all these calorie bombs. You can make scrambled eggs with only 2 egg yolks, by adding cabbage and carrots instead of fatty products such as meat and cheese.
Kapun – welcome to the Swiss paradise for vegetarians
These little rice bombs with vegetables wrapped in chard leaves can very easily be turned into a real culinary masterpiece. All you have to do is choose the right spices.
You can improvise by filling them at your own discretion. You can only add rice with herbs, or you can add mushrooms.
They contain almost no calories, and at the same time are a great source of some important substances. And if you don't like mushrooms, you can improvise and instead of rice you can make the stuffing, for example, from quinoa.
Swiss salad
The Swiss often like to put mustard in the dressing for most salads. If our goal is to achieve a healthy diet, we will have to miss this custom. If you like keto regimes, you can make salad with lettuce and boiled sausage (so-called wurstsalat). Onion, vinegar, pickles are added to it. Sometimes in Switzerland people eat it for dinner.
Fruit tart with raspberry sorbet – a healthy edition
The Swiss recipe for fruit cakes is undoubtedly a very tempting dessert that does not fit very well in any diet. However, we can try to adapt it by lowering the content of harmful calories and increasing the useful ingredients for its preparation.
We can do this by, for example, instead of a sponge cake with whipped cream, as is usually done, we try to prepare banana-oatmeal and raspberry sorbet. Let's see how to do this in a few easy steps:
Necessary products:
For swamps: 3 pcs. eggs, 3 bananas, 400 g oatmeal
For the filling: 500 g raspberries, about 150 g sugar *, juice of one lemon
Method of preparing the sorbet: freeze the raspberries, then grind them in the blender, adding sugar and lemon juice.
Preparation of the tart: For the marshmallow dough, beat the eggs and add the bananas, ground in a blender. Add the oatmeal and shape into tart marshmallows. Once baked, you can fill it with sorbet.
* Note – If we want to make sorbet without sugar, we can add a frozen banana instead. If you don't like bananas, add some syrup or other sweetener to give your sorbet the right texture.
The ultimate cheat day – Sunday with chop and chocolate milk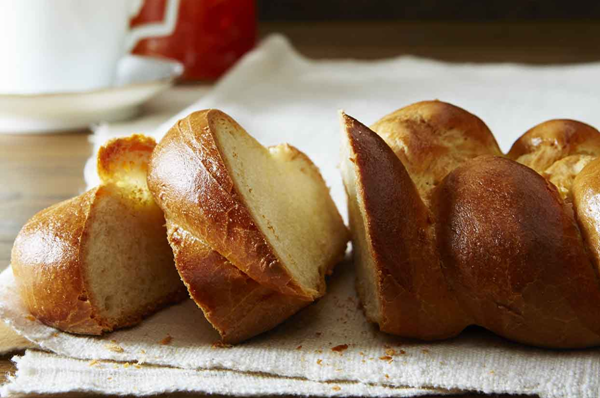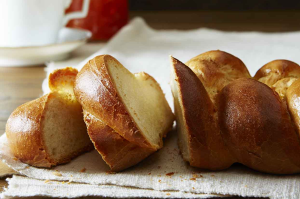 On Sundays, the Swiss often indulge more and very often start in the morning. Their traditional breakfast is usually the so-called zopf. Literally translated, the name of this dough masterpiece means "braid".
It comes, of course, from the typical shape of the bread. There are various recipes, and it is possible to make the chop as a normal base for sandwiches, or to add sugar to it and turn it into something like Easter cake.