Long time ago Swiss national meal – fondue has crossed the country borders becoming one of the highly appreciated and most popular meals worldwide. Nowadays it doesn't matter which part of the planet you are in, there are good Fondue restaurants to visit and try a large variety of fondue.
If you also are a fondue fan, you can enjoy it in one of the Bansko fondue restaurants offering original Swiss and French recipes.
However, if you are about to go to a longer trip, here is a list of the 5 most famous Fondue restaurants worldwide.
5. Taureau – New York (USA)
If you travel overseas and end up in New York, one of the most beautiful and cosmopolitan cities, ask for Taureau fondue restaurant.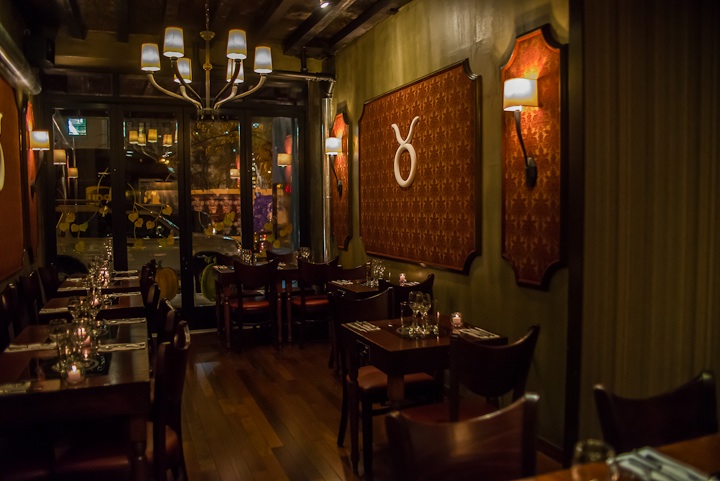 You are wrong if you imagine Taureau as a large restaurant. Despite being one of the top most famous fondue restaurants in the USA and abroad, Taureau is a small French restaurant, hard to find if you just wander around.
Nevertheless, if you find it, you will be fascinated by the atmosphere accompanied by variety of Swiss and French dishes.
Didier, the master chief of Taureau plays an important part for the fame of the restaurant by reaching perfection in preparing fondue. It is guaranteed you will wish to try traditional Swiss fondue of various cheeses, as well as fondue with meat, known as Bourguignonne Fondue.
Only Taureau can offer you French cuisine meat fondue made of pork fillet, fillet mignon, chicken chest, prepared in hot butter and served with home-made truffle and blue cheese sauces. Dinner could finish with chocolate fondue made of milk or dark chocolate, fruits, sweet bread or cake to dip.
The restaurant shall welcome you with home atmosphere and decoration in two colours – white and red. The fondue is being prepared on your table.
Taureau has been the common choice for family romantic dinners as well as for gathering with friends for years. So keep a night for visiting the most famous fondue restaurant of New York if you happen to visit the city. We guarantee you won't be disappointed!
4. Wine and Cheese Bar – Toronto (Canada)
Wine and Cheese Bar is a small, cozy French bistro which at the same time is one of the most famous fondue restaurants not only in Toronto bur worldwide. If offers fondue specialties, as well as distinguished wines from all parts of the world.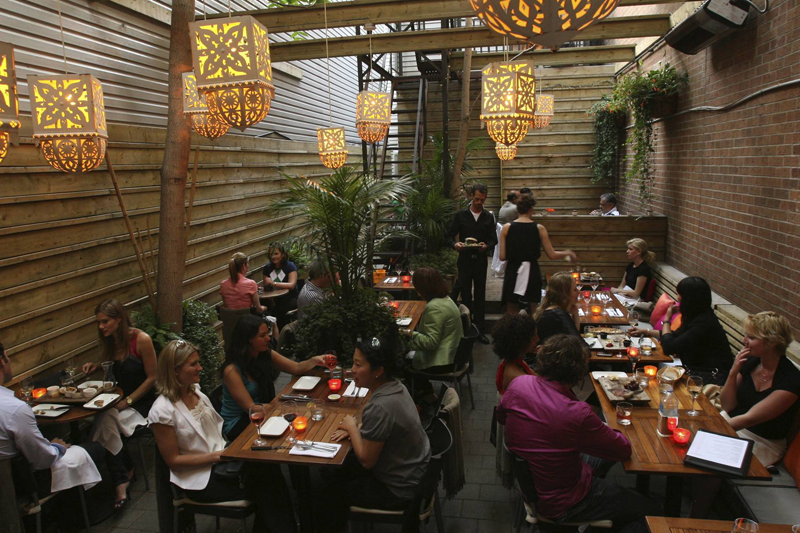 If you happen to be in Toronto and visit the bistro on a Sunday, you can take advantage of the special Sunday offers and try special offer Fondux au Fromage for only $24.
3. ST. MORITZ – London (United Kingdom)
MORITZ is not only one of the most famous fondue restaurants in the world but it also is the oldest Swiss restaurant in London city centre.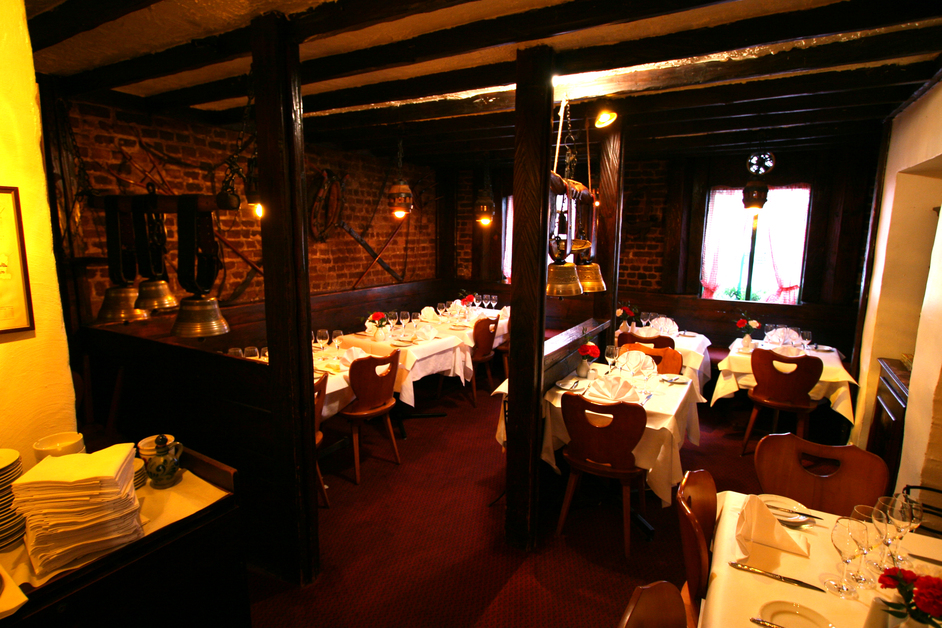 MORITZ was inaugurated in 1974 and it offers Swiss traditional cuisine cooked personally by the owner of the restaurant and renowned chief Armin Loetscher.
The restaurant offers a wide variety of classic fondue: with Gruyère, Emmental or Vacherin accompanied by crispy bread, potatoes or vegetables.
If you prefer meat fondue, you can try the recipe with first-class beef on cubes, dipped into hot butter – it's so tasty that you will lick your fingers!
Fondues, Veau Zurichoise, Bratwurst and the most delicious Rosti prepared outside Switzerland are some of the options of the menu of ST. MORITZ
2. L'Assiette aux Fromages – Paris (France)
Located in Paris city centre, close to the Pantheon in the historical quarter of Mouffetard, this restaurant offers distinguished cuisine and grand variety of cheeses to enjoy while spending your holiday in Paris.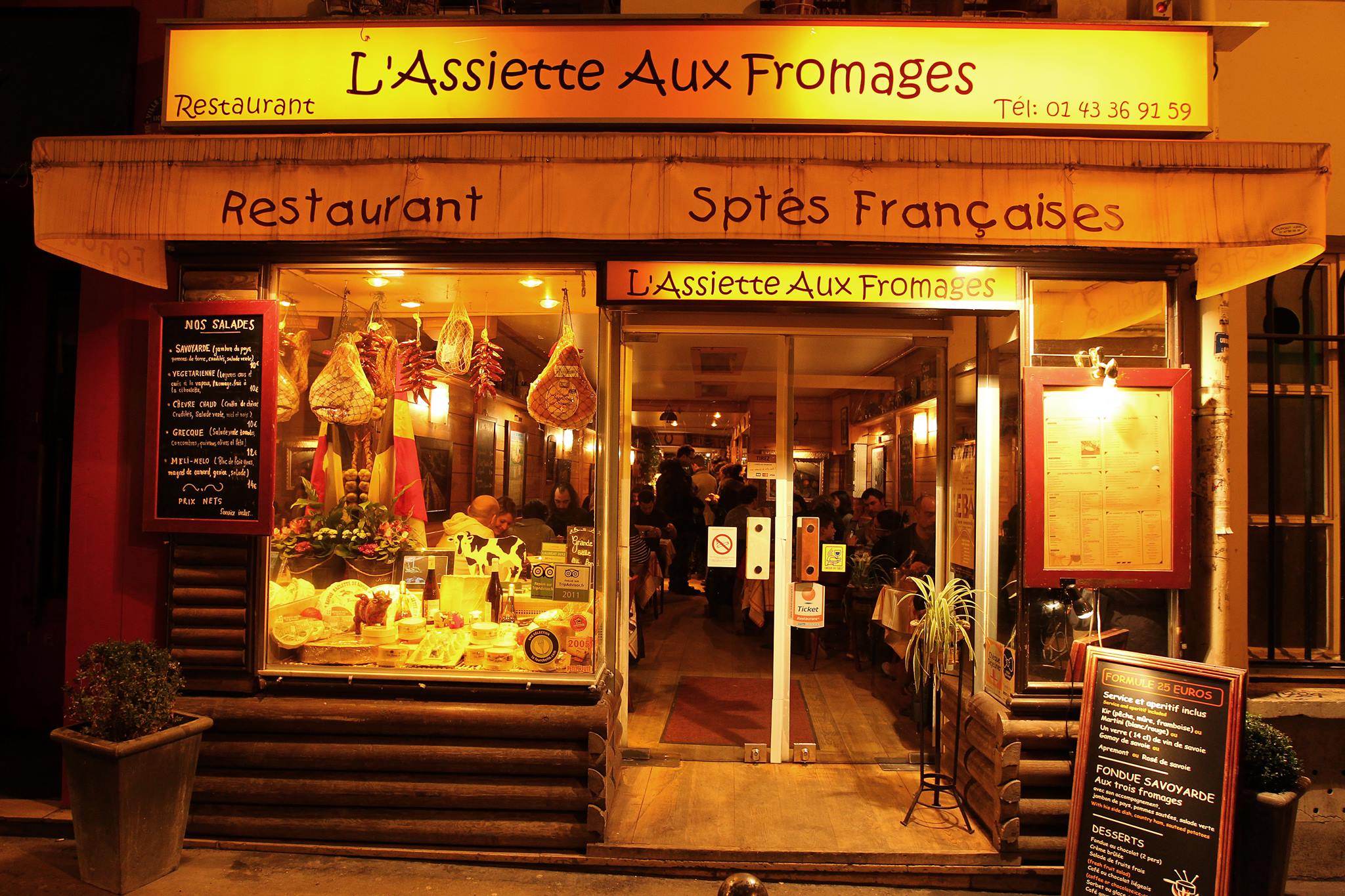 L'Assiette aux Fromages offers French fondue and other meals, regional cuisine, own collection of famous French cheeses and a rich variety of French wines.
If you decide to visit the most famous fondue restaurant in Paris, L'Assiette aux Fromages, you will be welcomed in a cosy and relaxing atmosphere and you will definitely enjoy the selection of cheese and wine.
1. Café du Soleil – Geneva (Switzerland)
It is absolutely expected to find the best fondue restaurants in Geneva. Fondue fans consider Café du Soleil as one of the best among the best.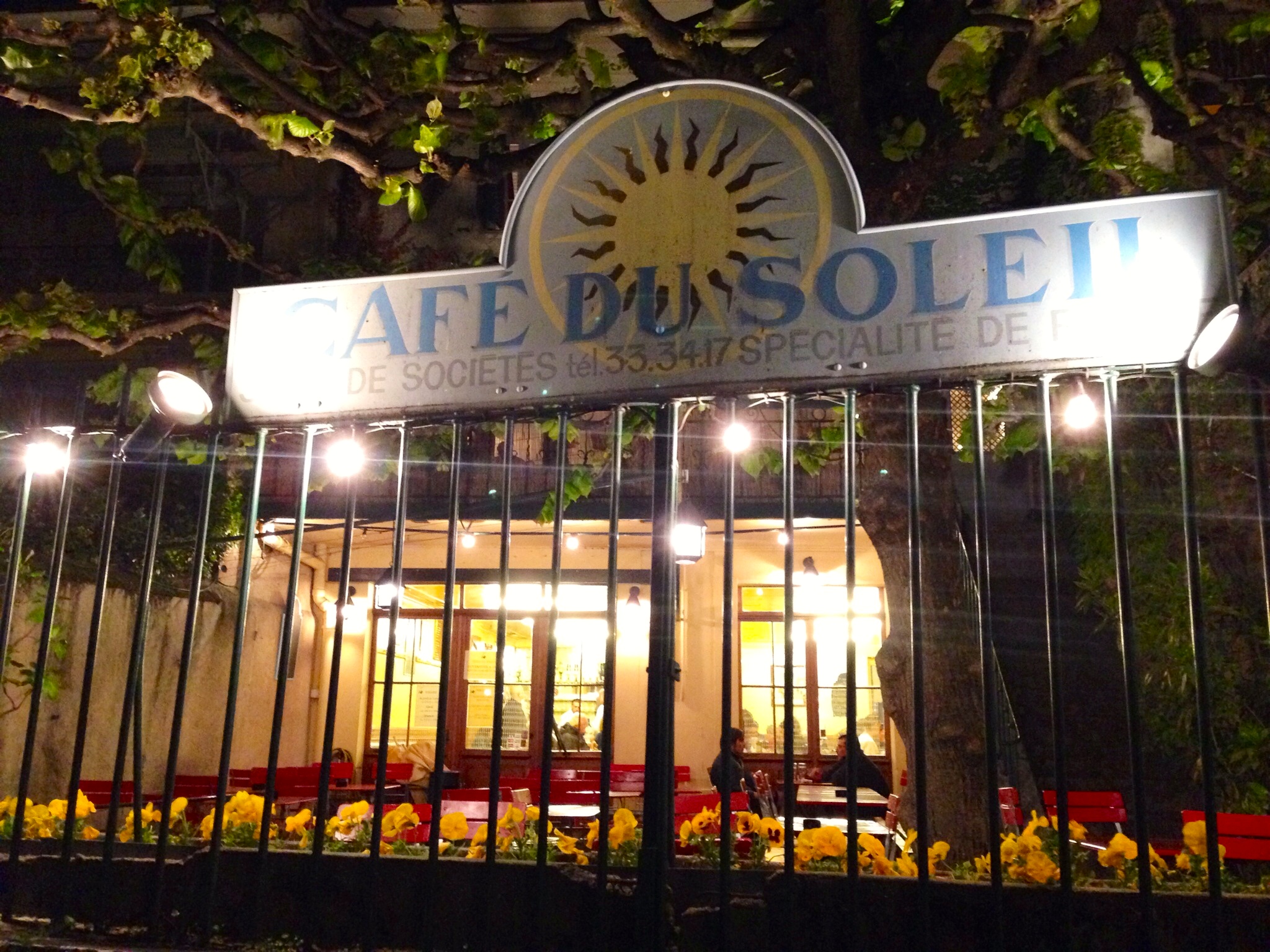 Café du Soleil is full almost all the time and is hard to visit without reservation in advance. However, if you manage to enter after the wait, you can enjoy the refined and stylish atmosphere of the oldest, more than 400-years-old, restaurant in Geneva.
Café du Soleil can offer you a rich variety of traditional meals of Swiss cuisine (mostly cheese fondues and chocolate fondue) and a long list of rare Swiss and French wines.
Tip: If you visit Café du Soleil, try Raclette cheese fondue. This cheese is not very famous worldwide and there are few places where it is used to prepare fondue but it still is a symbol of Swiss tradition.
We said that we will offer you a list of the 5 most distinguished and popular fondue restaurants in the world, but we have to add at least one more famous Fondue restaurant from the homeland of this  tasty dish to that list.
+1. Pinte Besson – Lausanne
If you want to try traditional Swiss fondue in a medieval atmosphere, your choice should be Pinte Besson.  This restaurant is among the oldest and most famous restaurants in Switzerland and you can really feel the Swiss hospitality there.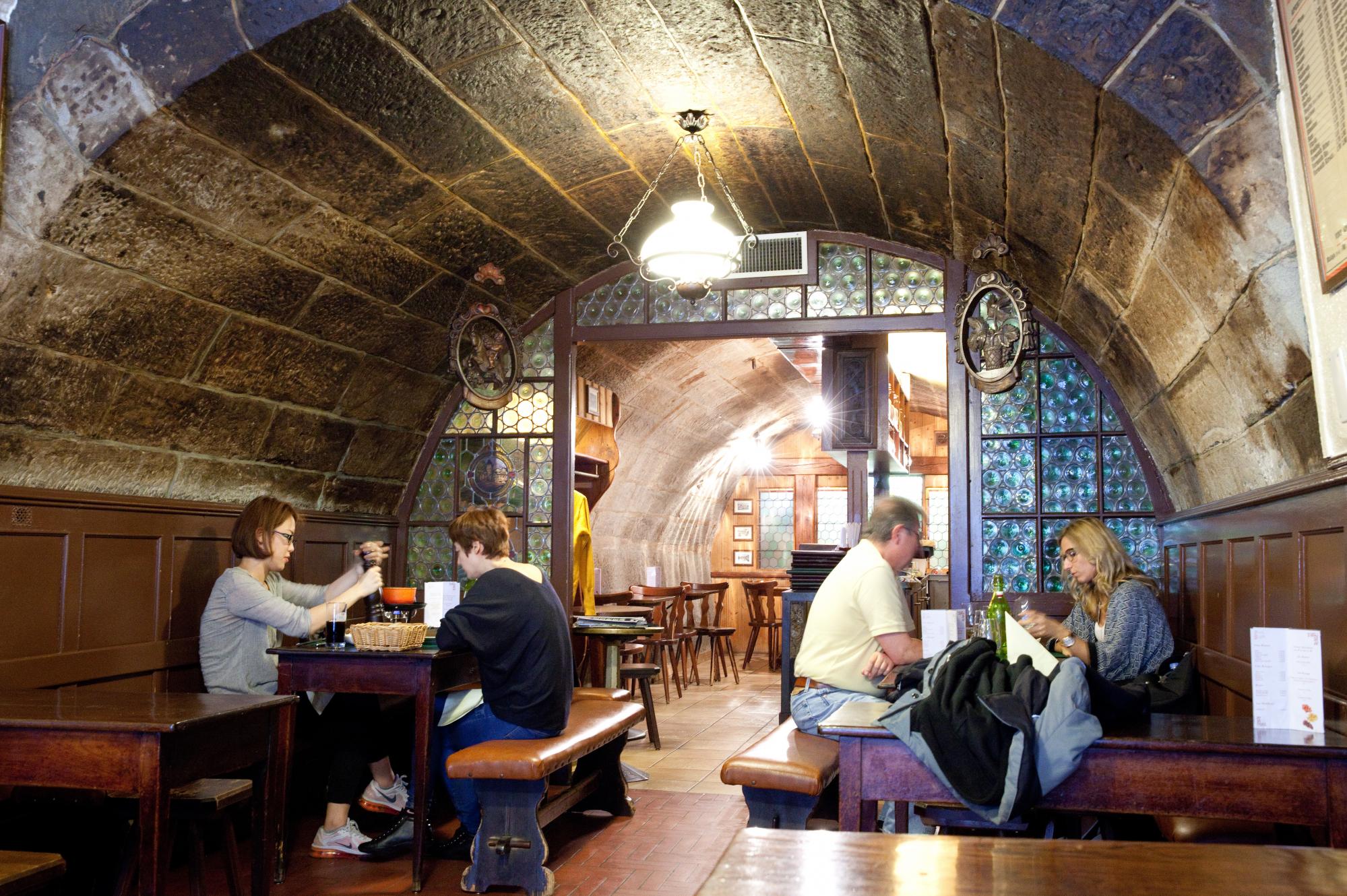 Surrounded by fascinating stone walls, in this restaurant you can enjoy fondue prepared by traditional recipes and wide range of distinguished wines and beverages.
We could continue the list of fondue restaurants, but we offer you the most famous ones both among customers and culinary critics.
We know that everyone has his own taste and preferences and we offered our favourite list of restaurants, so we advise you to visit any other famous fondue restaurant anywhere else in the world if you get the chance since it could be just as good as those proposed by us.
Fondue is food for friends and family for the cold winter nights, as well as for everyone who likes good company and good and tasty, although simple, food. However, it is not necessary to travel around the world in order to enjoy a good fondue, nor search for the best restaurants.
Furthermore, it is not mandatory to visit exclusively these restaurants to try different types of good fondue. Bansko restaurants offer all the popular fondue recipes from Swiss and French cuisine. The list of wines is no way inferior to those of restaurants in Geneva, Paris, London or the USA.
If you have never had the chance before, it is worth trying to spend time with good friends while the aroma of fondue or chocolate spreads from the caquelon in the middle of your table.
It is guaranteed that if you try fondue prepared by original French recipe you will never forget it and you will fall in love with this simple but delicious food.