Like most elegantly sounding culinary terms, the word 'order' comes from the French (hors-d'œuvre). This is an appetizer served before the main course. One of the purposes of serving it is to whet your appetite. It also serves as a gentle support while serving the main dish. The meals can be served even before sitting at a table or during a meal. They should not be confused with salads, although they may also contain vegetables.
Most often, cuttings are well-cut slices or pieces of different products. They can carry the name of the main products in them, for example. Cheese Ordiover or Dry Sausage Ordio. There are also hors d'oeuvres that are not homogeneous, but combine meat delicacies and cheese or salad mixes, nuts and fruits.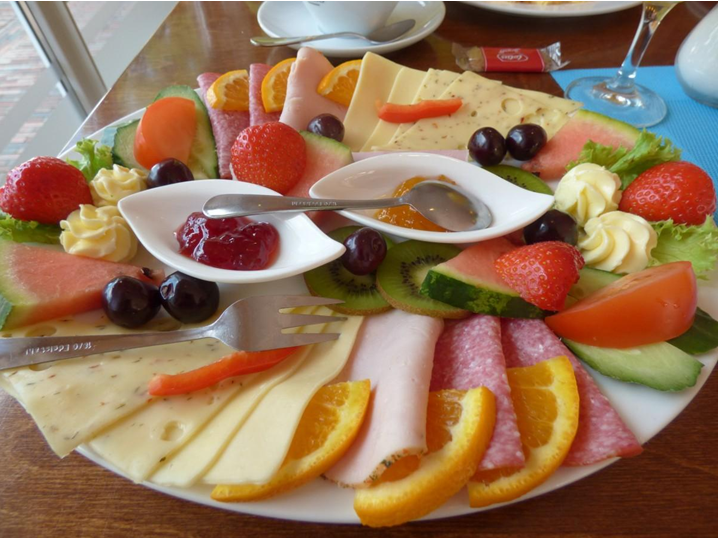 History of Ordovries
Looking for the start of the hordes, we will once again turn our eyes to France, where the long sitting of the table serving a large series of dishes has been a tradition in the French royal court. it shrinks and the terms "hors d'oeuvres" and "hors d'oeuvres" intertwine and sometimes overlap. In some sources they are directly used as synonyms. In addition, different countries have a different tradition with regard to hordes.
In Central and Eastern Europe they are often understood as a combination of different salads. The Russia are popular as snacks. In Bulgaria and in other Slavic countries they are called ulcers. The Turkish word meze is also popular in our country, used for delicacy products which are most often intended to accompany the consumption of alcoholic beverages.
However, everything listed here is not the typical French notion of a warrant. There they are more than just meals before dinner. Snacks are an integral part of the French aperitif. And the aperitif is not just an alcoholic drink that stimulates appetite. It includes a delicious meal and a great occasion for communication.
The roots of this tradition date back to the beginning of the last century, at Belle Epoque, when the aperitif became a separate occasion for meeting friends or business partners. Whether at home or at the café, a little alcohol before lunch or dinner should relieve guests and improve their appetite. It is believed that, on time, the well-received aperitif along with appropriate elegantly served food saves from digestive problems.
Types of blankets
There are no strict rules for the preparation and serving of hors d'oeuvres, so do not hesitate to trust your taste. You can serve a plate of cheese, tartlets with various fillings, bites, sandwiches, pâtés, sausages, seafood, eggs and many other options.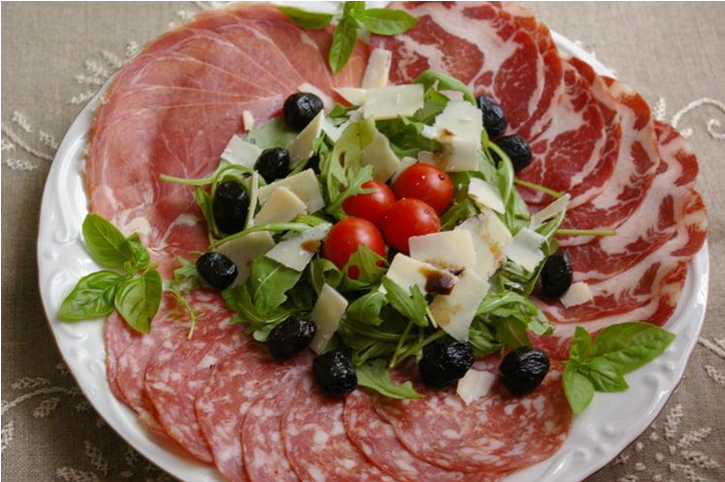 The hordes are cold and warm. In the cuisine of most Alpine countries, hordeurs consist mostly of meat delicacies and cheeses. Also diversified with fish and vegetable ingredients, and often with fruits.
In English-speaking and German-speaking countries, small gourmet dishes served before or simultaneously with the main course are also called hors d'oeuvres. In Italy, the dish before is mostly known as antipasti. In France, of course, the palette of hordes is the richest, with pastes, terrines, tartars and more. and others
In addition to sausage, ham, cheese, seafood, vegetables and fruits, more exotic and exquisite food can also be prepared as hors d'oeuvres. Well sounds the Italian version consisting of a fig covered with mascarpone and covered with prosciutto.
French rustic bread with smoked salmon and cream cheese, pear with avocado, cocktails of mussels and melon, zucchini rolls with salmon or stuffed with vegetables, cheese and cream.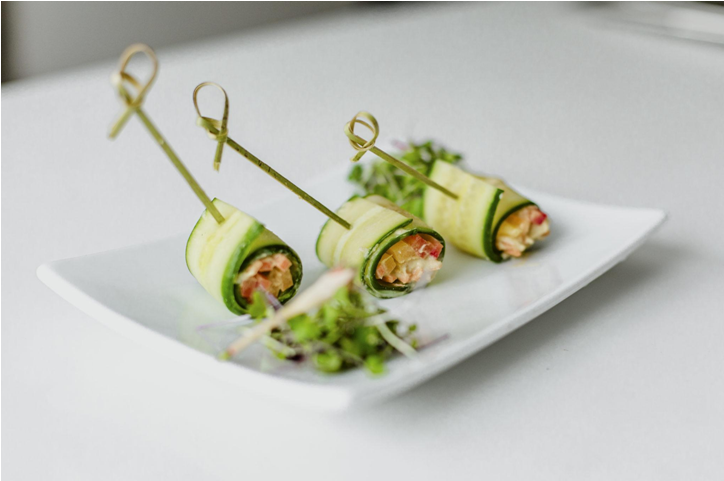 The orders should be attractively decorated with various decorations. The arrangement of plates or plates depends on the imagination of the cook and on the selection of products. The dry meat delicacies should be cut very thinly, sliced ​​from the inside out.
It is a good idea to combine hors d'oeuvres by type of food and color. Do not put salmon and hot-fried cheeses side by side. Cold olives, carrots, tomatoes, cucumbers, green herbs, fruits such as thin slices of apples or pears, figs, grapes, etc. can serve as decoration for cold hors d'oeuvres.
Hot sandwiches and nuggets, souffles, tartlets, sandwich baskets with different fillings, croquettes, stuffed mushrooms and more are served as hot starters.
Nutritional value of hors d'oeuvres and what beverages they combine
The prawns are served at the beginning of the meal and their purpose is not to satiate the person. They stimulate the appetite of the consumer and contribute to a better absorption of food from the human body, causing juicing. They are available in as large an assortment but as small bites. Their nutritional properties depend on the quality of the products.
Usually, delicacies are used, high quality cheeses, fresh vegetables and fruits. Due to the wide variety of foods during a cocktail or dinner, it is advisable for consumers to be careful, since mixing many different flavors can lead to heaviness in the stomach and not to taste the main course at all.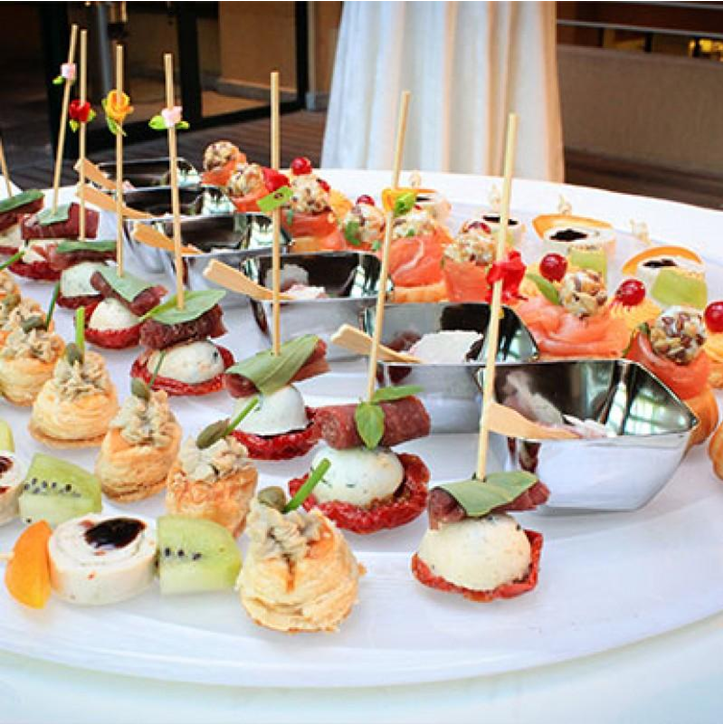 They are consumed with various aperitifs, which also serve to stimulate appetite. The aperitif is believed to have emerged in 1786 when Antonio Benedetto Carpano first produced vermouth in the city of Turin. Aperitifs became popular in the late 19th century in Europe. The exact type of alcohol to be used as an aperitif is not fixed, their type varies according to the country in which it is consumed.
In Germany and Austria, snapshots are something of a tribute, which is something similar to the Bulgarian fruit brandy. Although considered a national German alcohol, the center of schnapps production is the Tyrol, an area in the eastern Alps.
In France, the anisone paste drink, which is a kind of cousin to the Greek ouzo, is drunk. High-class wines can also be consumed with hordes. Younger Italians, for example, prefer to consume light cocktails, called syringes. These are wine cocktails with a slightly bitter liqueur and some soda.
Masterpieces in alpine cuisine
It is a Swiss tradition to serve sofa for a warrant. White or wholemeal bread slices are used to remove the crust. They are rotated on top of one another by placing an egg salad, lettuce, salmon, arugula, etc. Then slices are cut into bites with a height of small toes and stick with a stick.
Pâtés are often used for curtains. The alpine countries are most characteristic of France. They are usually made from the liver of chickens, ducks, geese and turkeys, as well as pork or veal, liver and various game meat. Mushrooms, fruits, alcohol such as wine or cognac, herbs, nutmeg  and other spices are added to the pate.
Similar to pate is the French terrine, which, cut into pieces, can also be part of cold hors d'oeuvres. Terin is prepared from flavored mince and is similar to a pate. It was originally intended to serve French workers, but later became a luxury dish.
Terin can be prepared from chopped game meat, meat from pets, from seafood and even vegetables. The products that are included in the recipe are usually chopped. The terrine is usually cooked in a rectangular water bath and served cold or at room temperature.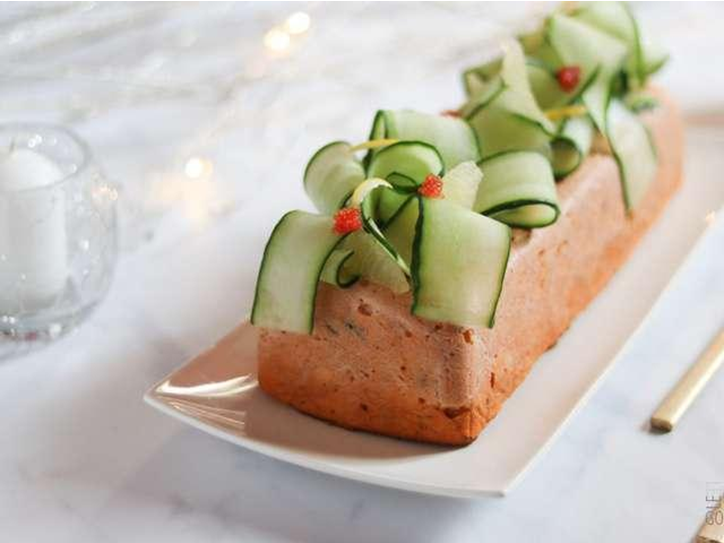 Antipasto feeding starts in Italy Cream appetizers prepared from high quality dairy products in the region are often offered in the alpine parts of the country Bacon, dried meats, mortadella, mushrooms and also  vegetables are used for hors d'oeuvres and fresh herbs.
The Austrians are strong in preparing hors d'oeuvres. They include mouth-watering sausage sandwiches, a variety of smoked meats and a rich array of cheeses. But in general, Austria appetizers are more focused on beer than on aperitifs.