If someone asks you what foods you associate with Switzerland, your first answer will probably be cheese and chocolate. And you will not be wrong because both products are invariably present at the Swiss table.
But Swiss national cuisine is not just cheese and chocolate; it is much more than that and can offer you a wide variety of delicious and refined specialties that you can try only there.
Secrets of the unique flavors of the national Swiss cuisine
Switzerland is divided into 26 cantons and each of them is heavily influenced by the culinary traditions of neighboring countries located in its proximity. So, if you go to the cantons that are located near France, they will offer dishes typical of the French cuisine. If you go to an area that is closer to Italy or Germany, then you will try Italian or German cuisine.
In addition to the strong influence of French, Italian and German culinary traditions, Switzerland also has its own recipes and dishes.
Popular dishes of the Swiss cuisine
Fondue
We start the culinary tour of Switzerland with a dish that has become a symbol of the national cuisine of the country. Of course, we are talking about Fondue – one of the most unpretentious and at the same time most exquisite Swiss specialties that you can try not only in Switzerland, but all over the world.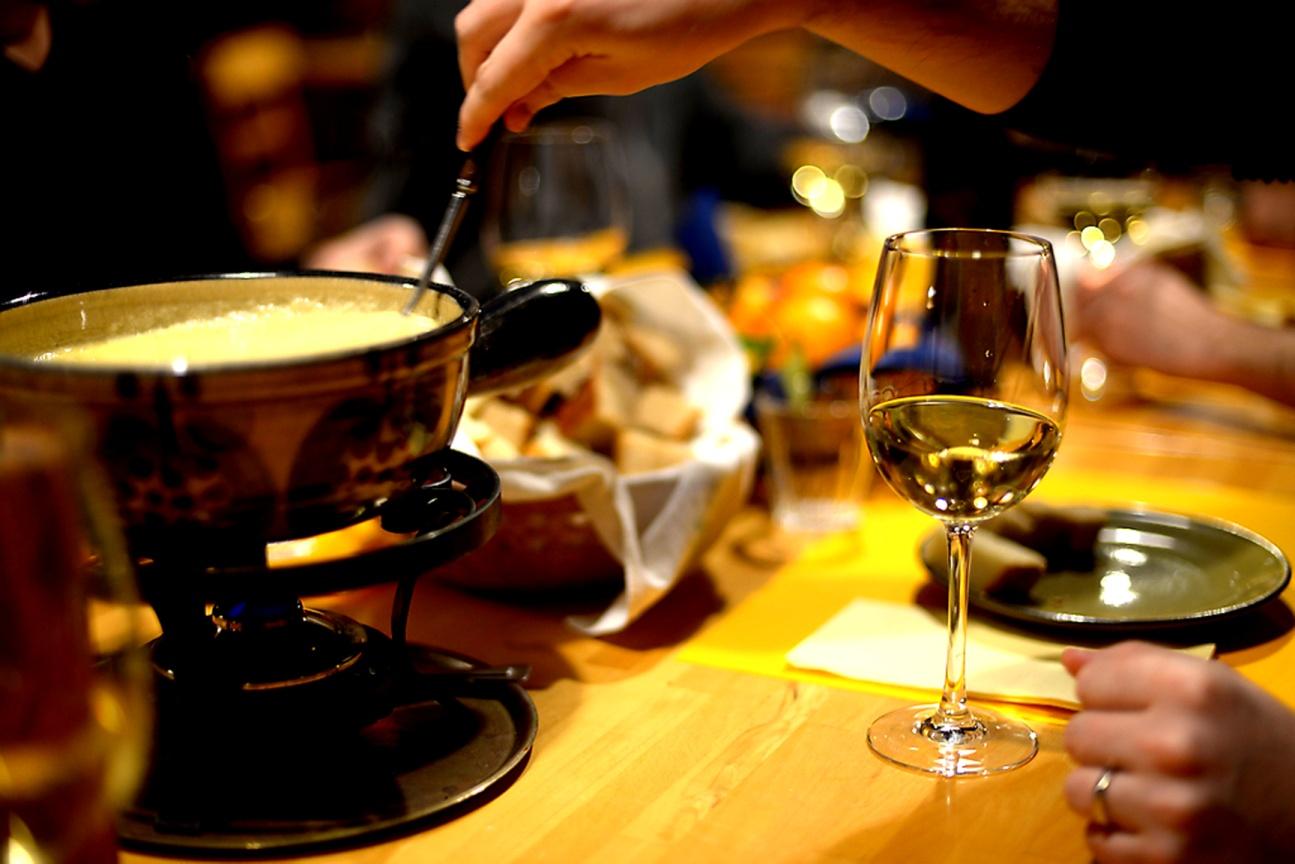 Fondue's "birthplace" is the French part of Switzerland, especially the canton of Valais, where it is prepared for centuries. Originally, this dish was a specialty of the shepherds high in the mountains, but it quickly spread to the kitchens of both the poor and the rich.
Fondue is a warm dish that is prepared from two types of cheese (most often this is Emmental and Gruyère) to which cherry liqueur or white wine is added.
The dish is prepared in a special vessel called caquelon and is served directly with the vessel on the table. It is eaten while warm, with small pieces of bread stuck on long forks and which are dipped in the melted cheese.
Raclette
The legends tell that Raclette was invented by the shepherds who raised their animals high in the Alps. Once, one of them left a whole bunch of cheese near the fire, and when it melted on one side, he just took a piece of bread and dipped it into the warm and fragrant cheese.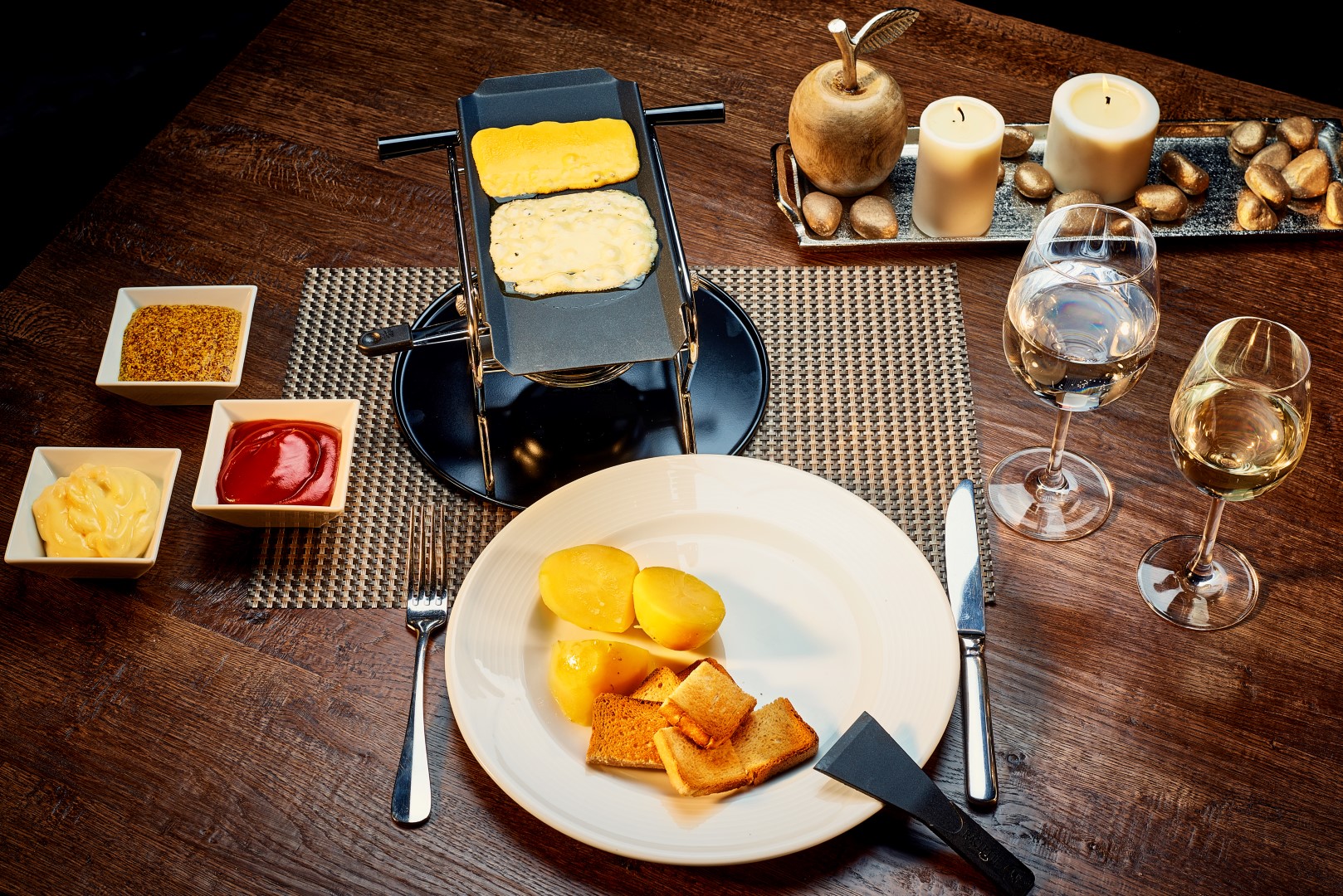 What is the true story we do not know, but today Raclette is one of Switzerland's most popular and loved dishes from the national cuisine.
Raclette is prepared on a special grill-like device, on which the cheese melts to the desired consistency. It is served with Geschwellti (boiled potatoes with a crust), cucumbers, onion and mustard.
Rösti
From the French part of Switzerland we move to the German, crossing the imaginary border of Röstigraben which separates them. (Röstigraben is an ironic name marking the line separating the two culinary areas. It is called like this namely because of the dish Rösti, which is typically German and is rarely prepared and offered in the French part of Switzerland).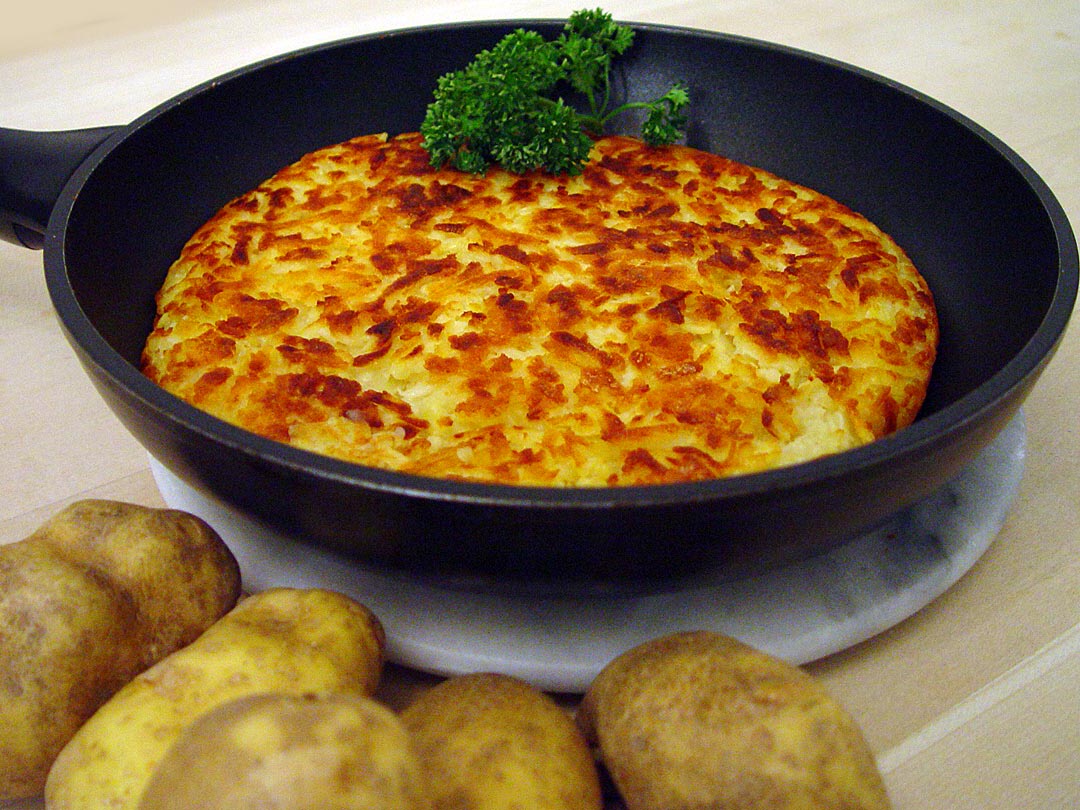 Rösti is prepared from boiled grated potatoes to which can cheese, bacon, onion and aromatic herbs be added. The mixture is shaped like a pancake and fried in hot oil.
Rösti was originally prepared for breakfast, but today it is one of the most popular starters (antipasti) that will be offered to you in all restaurants in Switzerland.
Rösti can be eaten as an appetizer or as a supplement to a main course.
One of the most popular dishes of Zurich's regional cuisine is the Zürcher Geschnetzeltes (veal stew with béchamel sauce and mushrooms), which must be served with a Rösti garnish.
Bircherműesli
Most likely your breakfast in the morning is most often muesli, but do you know that the breakfast you so much love was invented in Switzerland?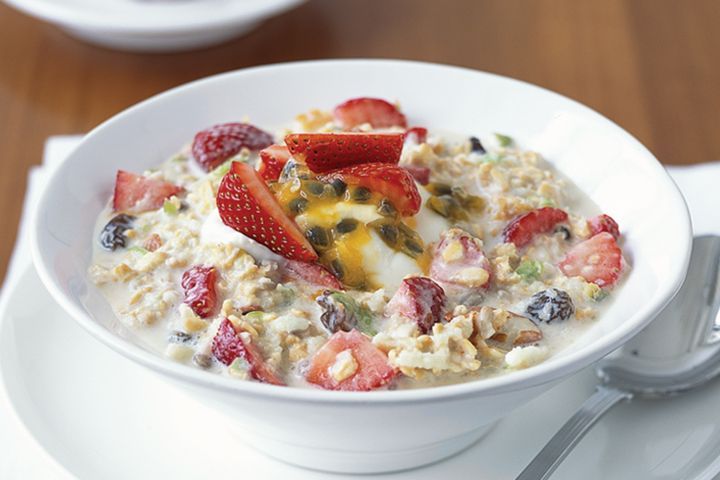 In 1900 Dr. Maximilian Bircher-Benner was looking for a way to change the diet of his patients as he believed the diet with cereals, fruits and vegetables is much more beneficial than the heavy meals with meat. Experimenting with the various products, Dr Bircher-Benner created the birchműesli breakfast for his patients at the sanatroium in Zurich.
Basel flour soup
On the border between France, Switzerland and Germany lies one of Switzerland's Swiss half-cantons – Basel-Stadt. We make this tiny deviation because Basel is the city where the famous Basel flour soup was born.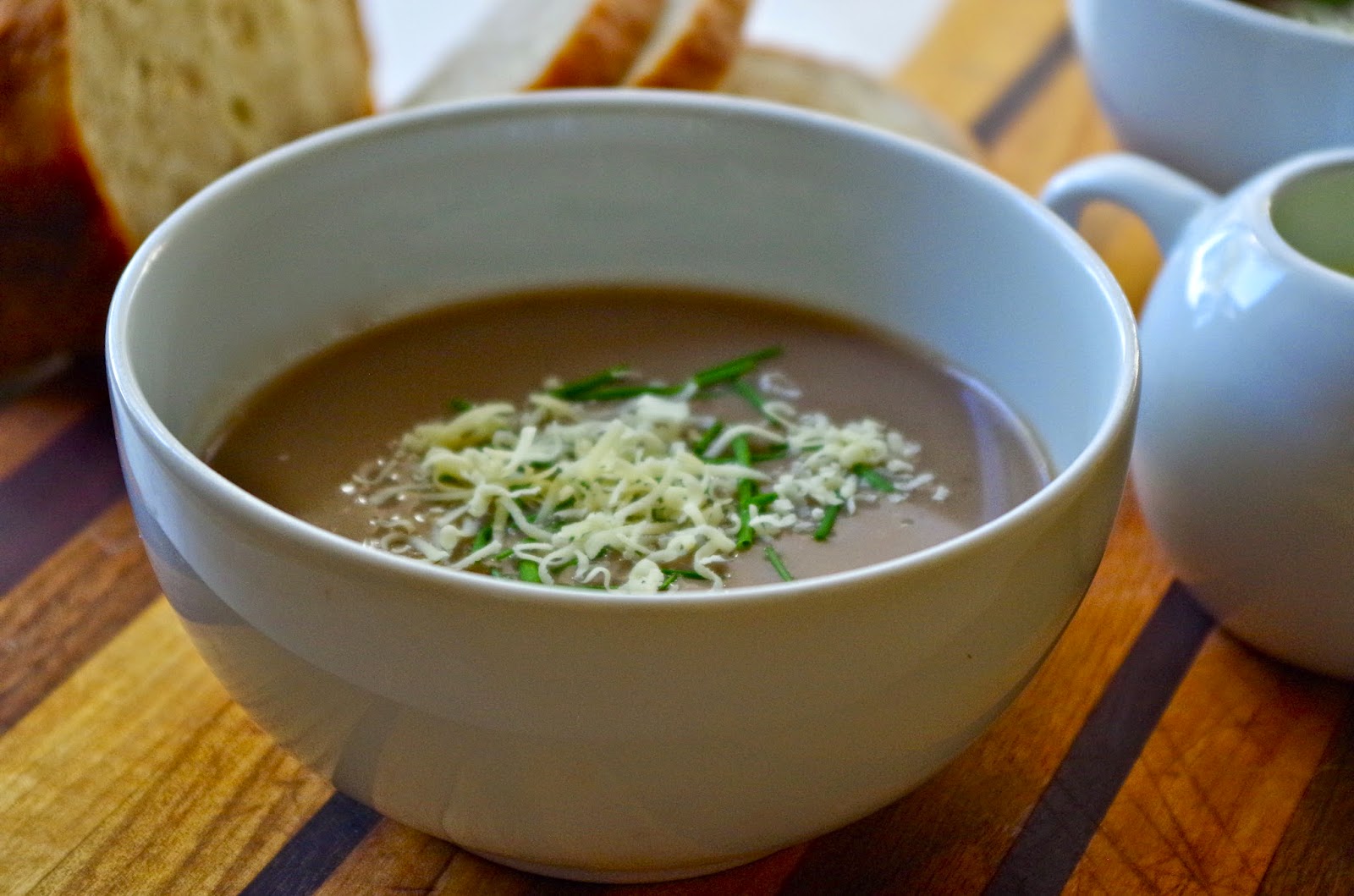 According to the legend, this tasty and very original dish was invented by accident by a distracted chef who forgot the flour on the stove and it browned. The cook initially decided to throw it away, but then he had the idea of watering down the roasted flour with broth, and this culinary masterpiece came to light. Today this simple soup ranks among the finest Swiss specialties.
Recipes for making it are numerous, but the classic version of the Basel flour soup includes flour, butter, onion, beef broth and grated Gruyere cheese.
Älplermagronen
This Swiss culinary specialty is typical of Central Switzerland, but has long since passed from regional to national cuisine and today you can try it all over Switzerland.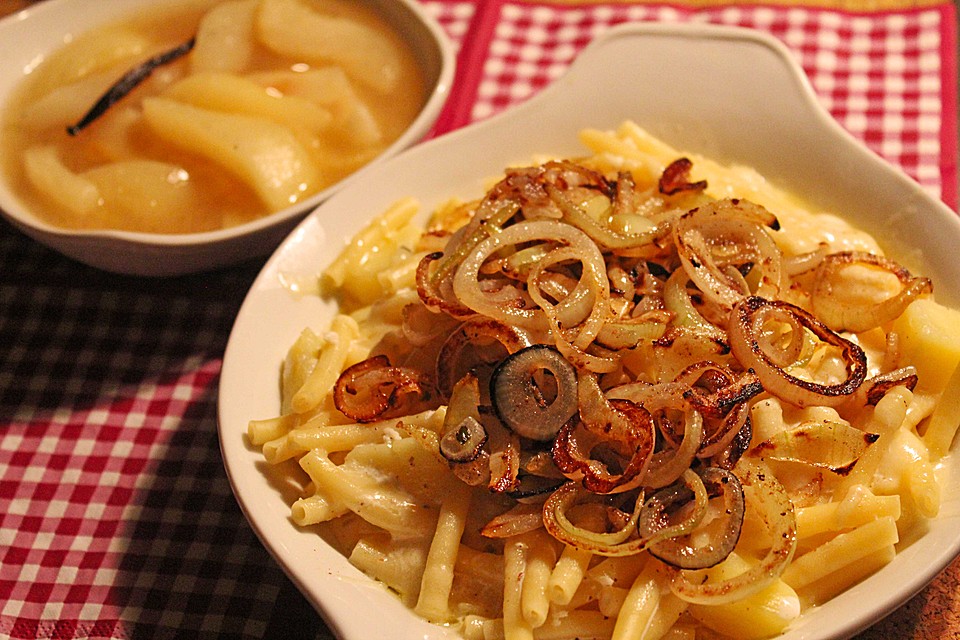 Älplermagronen is prepared from macaroni, boiled potatoes, cheese, bacon, sour cream and fried onions. The ingredients in the dish can vary by region and season.
Zugerkirschtorte
If you go to Central Switzerland, you must try a piece of Zugerkirschtorte. This cake is exceptionally delicious, light and will bring true delight to your palate.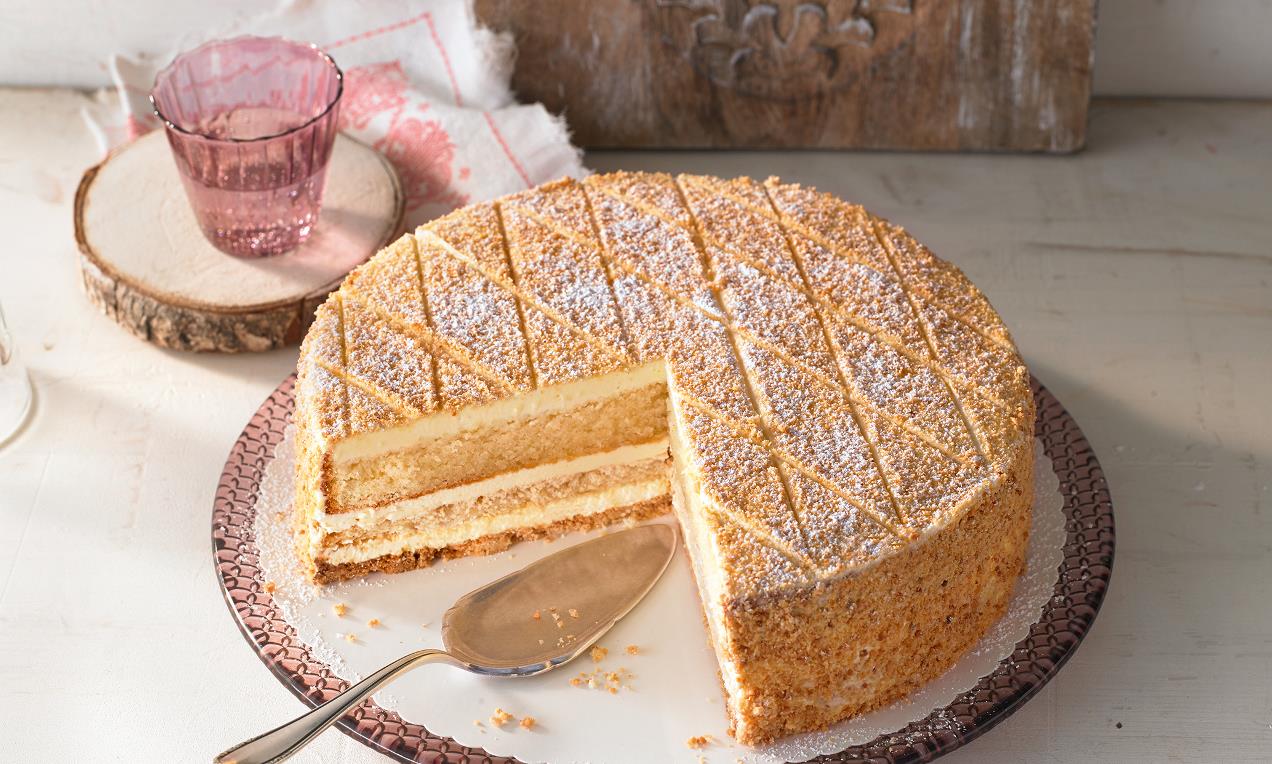 In translation, the name of the cake means "a cherry cake from Zug" and is named so because the first city in which they began to prepare the delicious dessert was Zug.
The dessert is a round cake with biscuit layers, soaked with Kirsch (cherry liqueur). Between the top and bottom layer there are two thin layers of fluffy butter cream with Kirsch flavor.
Polenta
In the Italian part of Switzerland, particularly in the Canton of Ticino, this dish is among the most popular regional dishes. Polenta is made from corn flour mixed with cheese and is available as a main dish or as a side dish to the main course.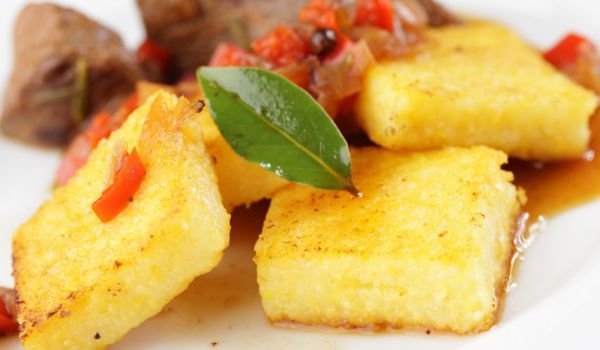 Polenta combines very well with a roast rabbit, stewed beef or other types of meat.
Risotto with saffron
Another typical dish for the Italian part of Switzerland, which we all know and love.
Zopf
There are many kinds of bread in Switzerland, but one of the most popular and delicious ones is the soft bread called zopf. You can easily recognize it because it is a braided bread just like Bulgarian kozunak (the word zopf means braid).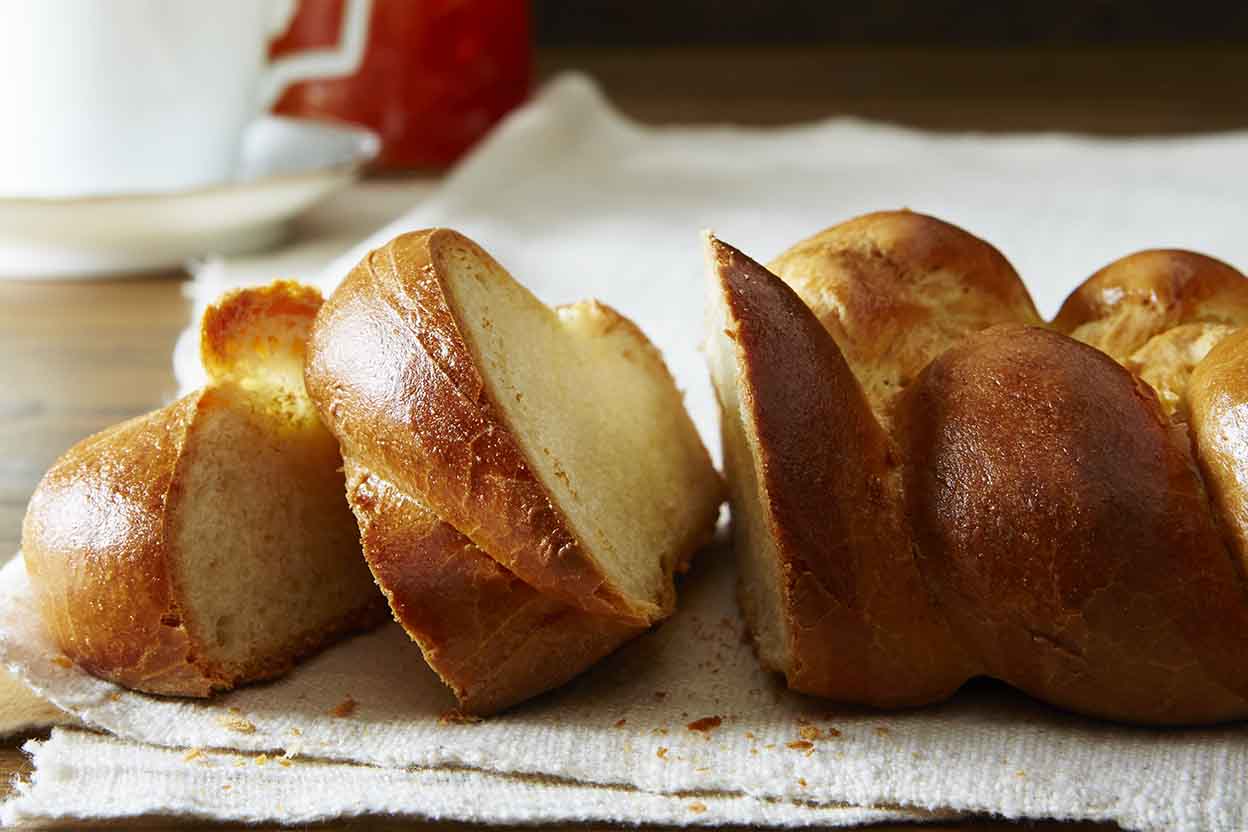 There are legends according to which the braided bread has been prepared from ancient times when, according to the custom, the widows cut their braids and buried them with their husbands.
Zopf is made from flour, milk, eggs, butter and yeast. Once the dough has risen, it is shaped into a braid, it is coated with egg yolk and baked. Most often braided bread is prepared and served on a Sunday morning for breakfast.
Tartiflette
This great dish from the national Swiss cuisine was born close to the Franco-Swiss border in Haute-Savoie where local cheese Reblochon is produced, which is also the main participant in this dish.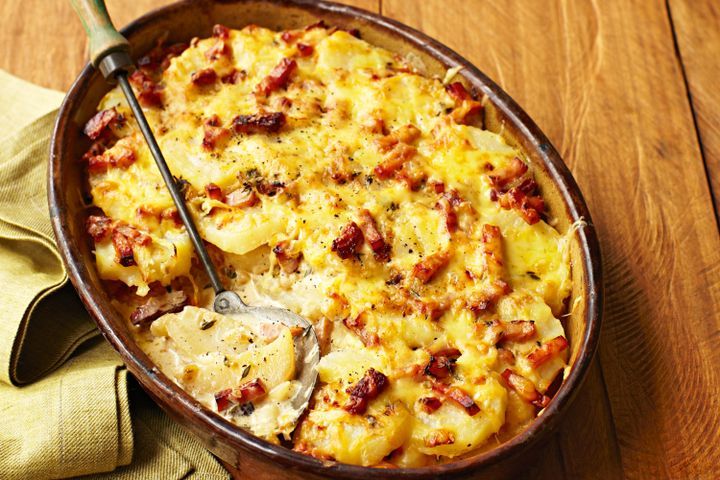 The dish is made from thinly sliced potatoes, pieces of smoked bacon, caramelized onion and Reblocohon Cream cheese.
Without it being ancient, the history of tartiflette is very interesting. The dish was created in the 80s of the last century to… promote the production of local cheese.
The obvious marketing strategy of Reblochon produces has been successful, as today's cheese is quite popular, and the dish itself is one of the most popular dishes of national Swiss cuisine available at the country's ski resorts.
Bűndnernusstorte
Bűndnernusstorte is an incredible sweet cake from Graubünden. The dessert is prepared from a butter crust with a filling of caramelized sugar, cream and nuts.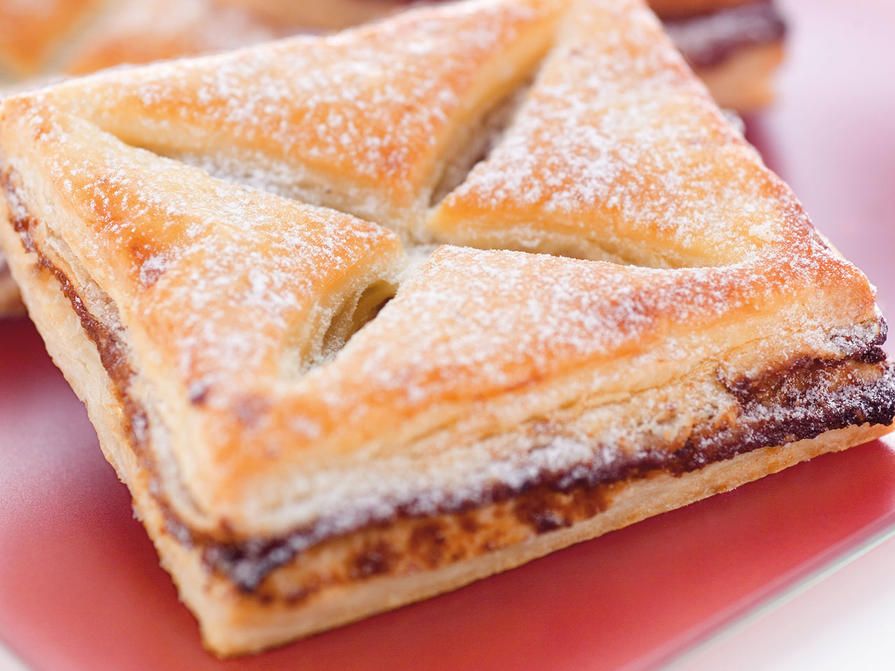 It is produced in small independent bakeries throughout the canton, each of which has its own variations of the basic recipe. Bűndnernusstorte is one of the best-selling export products of independent bread makers in Switzerland.