Despite the fact that Switzerland is a small country, it is known all over the world for many things – from banks and watches to cheeses, the famous fondue and, of course, excellent chocolate. However, it is not only available in solid form, but also as a hot drink.
The raw nature of the Alps predisposes you to very hot drinks on cold winter days. Apart from hot chocolate and coffee, the Swiss are big fans of herbal teas and hot syrups. There is no greater pleasure than contemplating the majestic nature in the Alps with a glass of hot drink in front of him.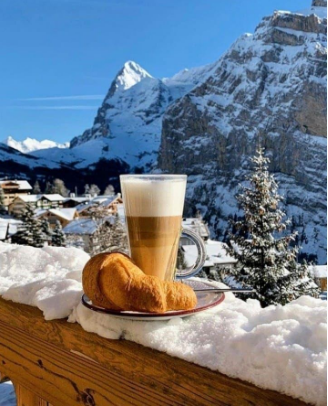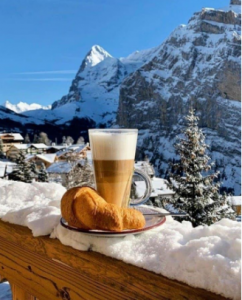 Hot chocolate
At first glance, it is very surprising that this country, in which the climate is not the most suitable for growing cocoa plants, has become one of the leaders in the production of chocolate. This product is not just a delicacy, it is a cause for national pride.
Chocolate, including hot chocolate, appeared in Switzerland in the late 17th century. Initially, however, it was not everyone's favorite dessert, but a pharmacy prescription.
At the time, hot Swiss chocolate was considered a panacea for many ailments. The locals were not quite sure exactly how this, delicious "medicine" worked, and what was included in it, but immediately appreciated its healing effect by trying it on myself.
It is no coincidence that the Swiss artist was inspired by the divine chocolate drink and immortalized it in his work. Jean-Etienne Lyotard painted somewhere between 1743 and 1745 his painting The Chocolate Girl, which depicts a girl serving hot chocolate.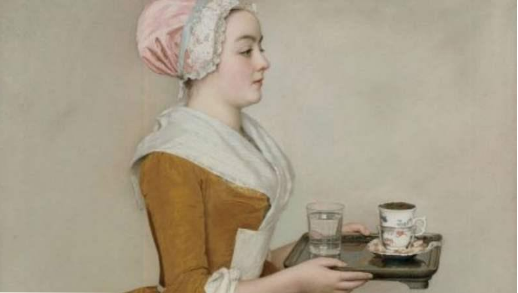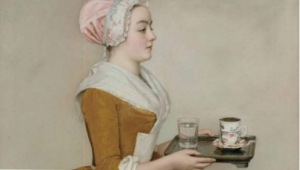 In 1820, the first confectionery factory in the country was built in the town of Vevey, which produced not only hard but also liquid Swiss chocolate. The Swiss recipe for this wonderful drink is unique, although it is no secret that most of the technical innovations in the production of hot chocolate belong to other forces – Belgium, France, Great Britain and Spain.
However, there is something invented by the Swiss, which is becoming a new word in the production of hot chocolate and chocolate in general. This innovation is a mixer for breaking and mixing cocoa powder and sugar. Hardworking Swiss chocolate makers have come up with an original way to heat a delicious chocolate mass while making it smooth.
Today Switzerland's national drink is available in every café or restaurant. It is significant that the traditional Swiss fondue dish, which is usually melted cheese, has an intriguing version with hot chocolate.
Even in the departure hall of Zurich Airport Zurich Hot Chocolate is offered, which is an aromatic thick drink with added cream, nuts, vanilla and cinnamon, so that at the parting with the chocolate side you can take the memory of the perfect hot drink. .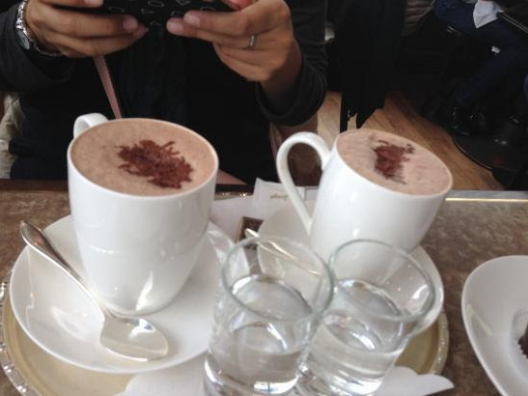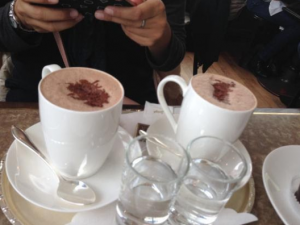 Types of hot chocolate
Since winter can be very, very long, we need variety even with our favorite drink right now. Here are some delicious Swiss versions of hot chocolate:
Hot chocolate with egg yolk and salt
Prepared by:
100 g dark chocolate
500 ml. milk
100 ml. water
2-3 tablespoons sugar
egg yolk
pinch of salt
chocolate for sprinkling.
Crush the chocolate in a saucepan and bring it to a boil with the water and milk on a low heat, stirring constantly.
Remove from the heat immediately and add the sugar and salt. The beaten yolk is also carefully added to the milk. Put it back on the hob until it starts to boil and remove it again.
Beat the mixture until foamy. Pour into cups and sprinkle with pieces of chocolate.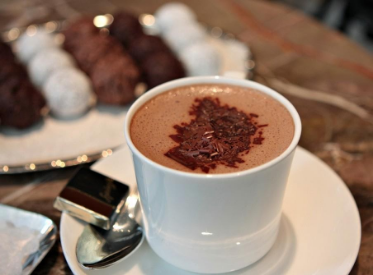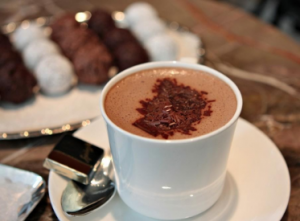 Tea with hot chocolate
It is prepared with:
2 cups hot water
2 sachets of tea
1/2 cup warm coconut milk
2 tablespoons cocoa
1 tablespoon coconut oil
vanilla extract
pinch of salt
Dark chocolate
It requires:
hot milk
liquid cream
black chocolate
vanilla
whipped cream
Hot hot chocolate
The products for it are:
hot milk
cocoa powder
black chocolate
a pinch of cinnamon
vanilla essence
pinch of cayenne pepper
a glass of rum (if you dare)
You can garnish with red hot pepper.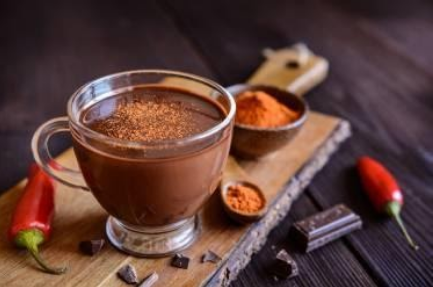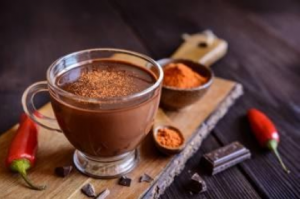 Hot chocolate with caramel
Prepared by:
whole milk
pieces of dark chocolate
caramel sauce
sweetened whipped cream
chocolate for decoration
What is the Swiss drink Ovomaltine?
Ovomaltine is a powder that dissolves in hot or cold milk, is mixed and drunk.
The original Swiss formula contains:
barley malt
powdered milk
cocoa powder
Whey Protein
glucose syrup
egg
May
honey
Egg and malt give the name Ovomaltine.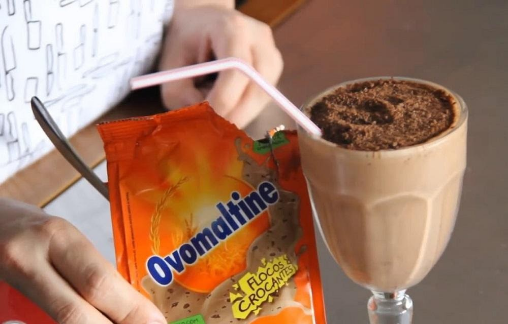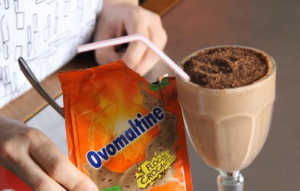 What is the history of this extremely popular Swiss drink, which became popular abroad as well? First Georg Vander founded a laboratory in which malt sugar is produced.
His son Albert took over in 1897 and developed an instant drink with malt extract in 1904. He began selling it as an elixir available in pharmacies for people with tired bodies and souls. Until the 20s of the last century it is marketed as a healthy drink for the whole family.
Because Ovomaltine was expensive, it was originally considered a drink only for the upper and middle classes. In the late 1920s, the product was also marketed to the lower social classes as a way to ensure volksgesundheit (public health). The advertisement connects it with the complete alpine milk, sports and health and the drink becomes very popular.
During World War II in Switzerland, drinking Ovomaltine was even considered a patriotic act in defense of the country. It is also used as an emergency ration, which can help prevent nutrient deficiencies.
Now Ovomaltine is also associated with various other products, including muesli and chocolate, ovo drink (pre-mixed) and chocolate bars called Ovolino.
Swiss herbal teas
Switzerland is famous for its herbal teas. In practice, locals believe that tea can be made from any herb. According to statistics, every Swiss person drinks up to twenty-nine liters of hot drink a year.
There are many types and flavors of tea.
Teas are available for all situations and needs:
sleeping pills
invigorating
refreshing
anti-stress
liver
laxatives
for stomach pains, etc.
One of the most common winter drinks in Switzerland is an herbal tea called Krautentee. It includes a blend of over 10 Swiss mountain herbs.
It can be prepared from a dry herbal mixture or granular for quick dissolution. A cup of tea offers an ideal opportunity to relax after a busy or tiring day.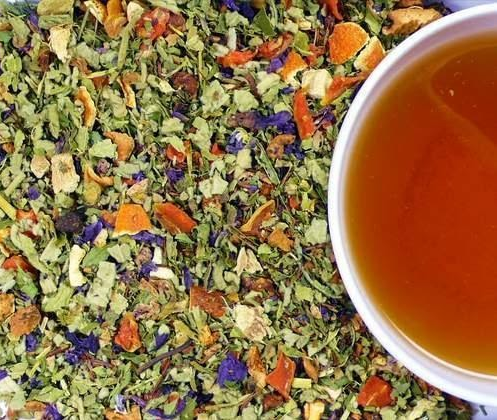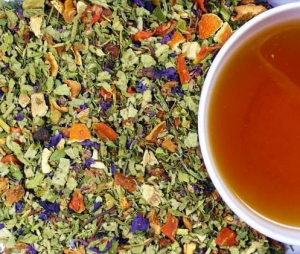 Hot syrups for cold days
The Swiss like to keep warm in winter and with different types of hot syrups. Bottled versions with the taste of apple, ginger, strawberries, raspberries, rose are available. There are also syrups with the aroma of alpine herbs, sunflower and even mountain meadow and Christmas tree. Some of them are produced in organic farms. Aromatic syrups are added to hot water, tea, punch or mulled wine and are consumed with great pleasure.