Switzerland is a country with a rich and varied cuisine that can impress anyone who decides to "go" beyond the dishes, which are traditional for the country such as fondue, racklette and rosti, and try something a little bit different, but as tasty as…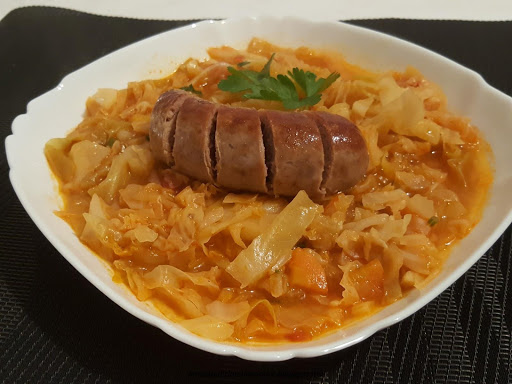 Swiss delicacies
If you think that the delicacies, which we will present to you, are recipes difficult to prepare, that only the master chefs can cook, you are wrong. If you think that the products required for the preparation of the dishes are many and difficult to find, you are wrong again.   
Because the basis of the traditional Swiss cuisine is the use of fresh, natural products that are combined in a simple but very delicate way, to turn a seemingly very simple dish into a culinary masterpiece.
3 delicious Swiss dishes + one breakfast, prepared with… sausages
We chose to introduce you to this kind of Swiss dishes, because Switzerland is one of the biggest producers of delicious sausages and salami, and it is quite logical that the sausages are included in a significant part of the Swiss recipes.
OLMA – Bratwurst
For the Swiss people, these white sausages are not just a "food", but one of the favorite delicious products that are always present at their table on their biggest holidays. They are produced from 50% veal, 50% pork, milk, salt and black pepper. If the veal content is less than 50%, then these delicious sausages are called  St. Gallen "Bratvurst".
There is not a single Swiss holiday without OLMA – Bratwurst, and the sausages are prepared in different ways – grilled, fried, with sauerkraut and apples, etc.
One of the most popular and often prepared recipes with these sausages is Bratwurst with sauerkraut, bacon and apples.
The recipe is easy to prepare and you will need:
About a kilo of sauerkraut (cut and drained from the water)

onion (sliced in larger pieces)

one apple (peeled and chopped)

a few spoons of white wine

200 grams of bacon

10 – 12 pieces of Bratwurst

Bay leaf

Juniper stick

Black pepper

¼ cup of fat.
The sliced bacon is fried until it is only fat left, then it is taken out of the pan and the onion, apple, spices and wine are left to fry in the pan. After a few minutes the cabbage and some water are added and the dish is left to cook for about 40 -45 minutes.
While the cabbage is being cooked, Bratwurst slices are cut with a fork and cooked on a grill or pan.  
This delicious dish is served by placing the cabbage and the bacon at the bottom of the plate and sausages on top.
Luganietta (Luganighetta)
This type of sausage is prepared of chopped pork, flavored with clove, cinnamon, bay leaf and Marsala. Some of the producers of Luganietta add more grated Parmesan or a special broth, the ingredients of which are kept secret.
Typically,  Luganietta is offered fresh and rolled like a snail, but there are some regions of the country where it is available in pieces. No matter what kind you buy, Luganietta is very delicious and very popular Swiss delicious sausage, which can be prepared on the grill (barbecue), with polenta, risotto or otherwise.
The recipe that we have prepared for you is easy to make and won't take you much time.  
Polenta with Luganietta
To prepare the dish you will need:
500 grams of corn flour

2 liters of water

One tablespoon of olive oil

One tablespoon of sea salt

Luganietta sausage
The polenta is prepared in the standard way: water is placed on the hot plate to boil, then the flour is added while continuous stirring. After the water has taken the flour, olive oil and salt are added, and the dish is left to boil again, as the stirring continues.   
If you don't have so much time (about 60 minutes for the preparation of polenta), you can also use prepared polenta.
After the polenta is ready, the sausages are cooked on the grill or on pan, and the dish is ready for serving and eating.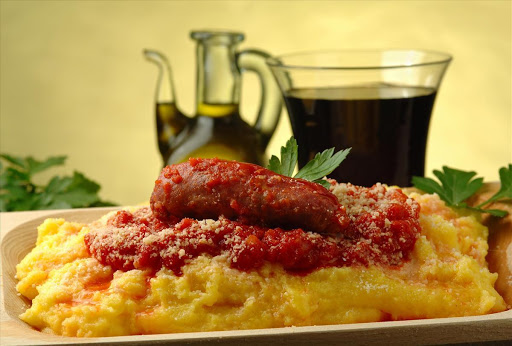 Cervelat
It can be said that his smoked—boiled sausage is the national pride of Switzerland. It is made of veal and pork meat, and various spices, depending on the region in which it is produced. In the different cantons of Switzerland, this sausage can be found under various names such as Servelas, Cervelat, Cervellata, Stump.
According to the statistics published by the Union of Butchers in Switzerland, over 160 million tones of this sausage are produces annually in the country, or per capita averagely 21 sausages per year.
Cervela is prepared in a variety of ways – as a dish with vegetables, grilled or on gridiron, and it even can be consumed raw.
We chose to present you one very delicious Swiss dish, which is prepared with this sausage, and you can impress your guests if you decide to cook it.
Potatoes with Prosciutto, delicious sausage Cervela and Gruyere cheese
To prepare the dish you will need:
About 500 grams of potatoes

150 grams of Gruyere cheese (grated)

150 grams of Prosciutto

10 pieces of sausage (it can be replaced with salami, frankfurters or other type of sausage)

One tablespoon of butter

2 tablespoons of French mustard, salt and black pepper.
Potatoes are boiled, peeled and chopped into large pieces. To the cut and still warm potatoes are added the mustard, butter, spices and part of the grated Gruyere. Everything should be well mixed.
The sausage is immersed in boiling water for a few minutes to scald, then it is drained, poured on with cold water and cut into large pieces. It is added to the other products and the dish is moved to a tray. The remaining cheese is also added, then baked for 30 minutes in the oven. It should be served immediately.
Bundnerfleisch
This is a type of dried veal meat that is produced mainly in the Alpine cantons of Switzerland. The meat is dried for about 10 – 15 weeks in the pure Alpine air, making its taste irresistible.
This delicacy can be consumed as antipasti or you can make a delicious sandwich with it – the choice is entirely yours.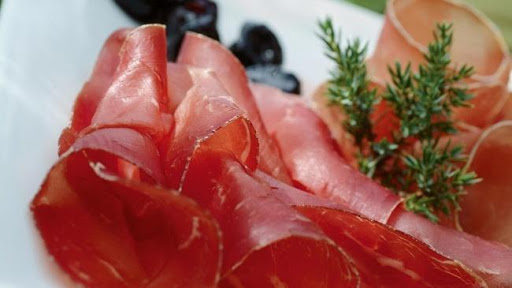 Swiss sandwich with a delicious sausage and egg
We decided to introduce you to this sandwich because it is very popular in Switzerland due to its balanced taste and variety of products used.
To prepare the sandwich you will need:
Two slices of bread (cut in thick slices)

A few thin slices of the delicious sausage

A few thin slices of Prosciutto

A few thin slices of fresh Mozzarella cheese

Onion (chopped into slices)

One egg

Few leaves of fresh basil.
Before you start preparing the sandwich, fry one poached egg and remove it from the hot plate. The making of the sandwich is as follows: a slice of Bundnerfleisch (you may also use other type of sausage or delicacy meat), slice of Prosciutto, Mozzarella, some onion and finally the egg and basil. The sandwich is "closed" with the other bread slice, then it is pressed a little bit and finally toasted on both sides for one-two minutes on the pan or toaster to seal. Remove from the pan, cut diagonally and serve.