Swiss know how to enjoy food and the proof of this is that their cuisine is already finding fans all over the world. Alpine dishes are suitable for every taste and occasion.
They are diverse, and their specificity is determined by the region for which they are typical, as well as the season. There are very popular Swiss summer dishes, that can fill any menu with delicious and healthy food.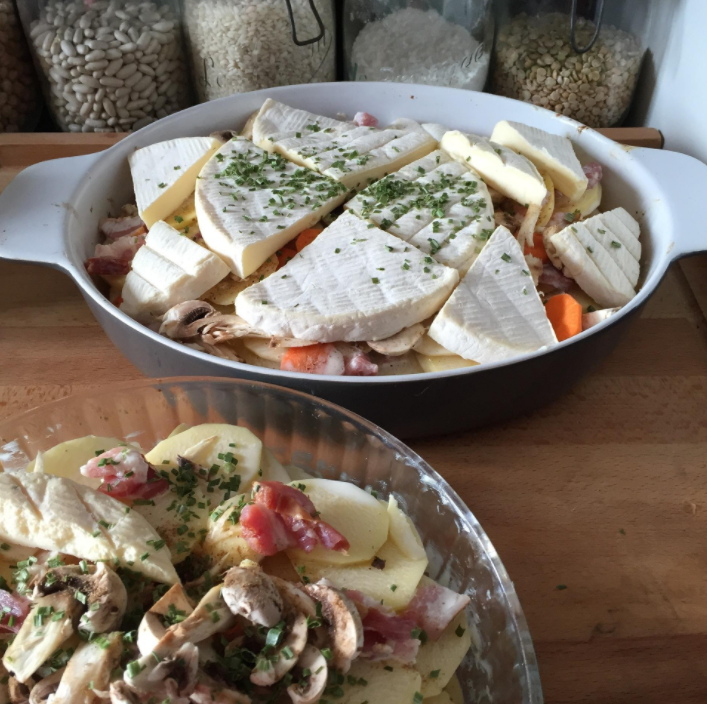 Types of Swiss summer dishes
In general ordinary products are most often used in Swiss cuisine , but very high quality and perfectly combined. The Swiss not only stick to their traditional recipes , but also carefully select the ingredients for each dish.
The variety of dishes that mountaineers put on their table is great, and their type depends on the products used, the season, the tradition of the region and, of course , the imagination and skill of the chef.
The most popular products that local chefs use for their summer dishes are vegetables:
zele

carrots

zucchini

spinach

broccoli, etc.
Potatoes and mushrooms are also part of many recipes. Legumes, rice and pasta are also used. In the summer, as in all other seasons, in Switzerland do not forget to include in their menu the dairy products with which they are famous .
Authentic Swiss table , which is still preserved in small towns and mountainous areas, in the summer includes mainly dishes of cheese, milk, cream, eggs , lots of vegetables and fruits. During the warm season, the emphasis is also on fish and lighter meats , such as chicken.
Swiss dishes are also divided into national, which are prepared throughout the country and regional, specific to a particular canton or region. Sometimes even every city has its culinary pride, bequeathed by previous generations.
How to prepare and consume?
The famous representatives of alpine cuisine have their own summer variants. For example, the most popular Swiss specialty – the world's favorite fondue , can be prepared with vegetables , instead of the classic way with cheese.
You can use different types of vegetables for this summer vegetarian fondue alternative that you like – small mushrooms, chopped zucchini, broccoli, divided into flowers, onions, peppers, etc.
They will become even tastier if you prepare breading for them . To do this, mix eggs with a little sugar until foamy. Add flour, beer, oil and milk and mix everything until a thick dough is obtained.
Season to taste with salt and pepper. Then place the prepared vegetables on the table where the special fondue dish called kakelon is already placed.
Dip them in the breadcrumbs first, then in the hot fat until the shell is light brown and crispy. All dips, sauces, salads and baguettes or other types of bread go with the vegetable fondue.
One of Zurich's culinary prides – Zürcher Geschnetzeltes , can acquires a summer look, by adding zucchini, mushrooms and carrots. We also need sliced ​​beef, potatoes, garlic clove, white wine, cream, oil, salt, pepper and nutmeg. Fry the sliced ​​beef with onions on all sides over high heat.
Add the garlic, mushrooms, carrots and zucchini and fry briefly. Pour a little white wine and let the dish simmer. Then add cream and season. The appetizing dish is served hot with garnish.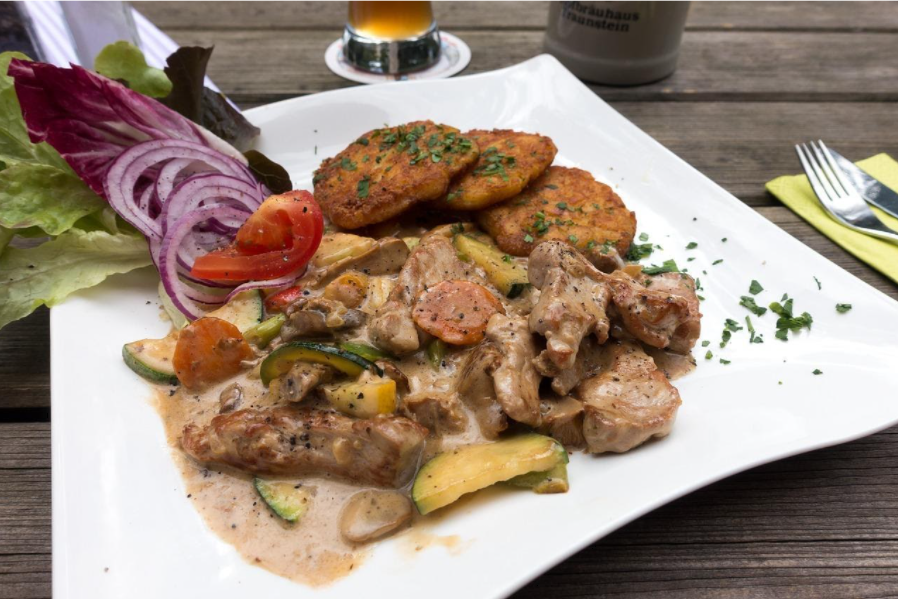 Alpine meat pie, which in Switzerland is called Pastetli , is a traditional dish, suitable for any season. The pie successfully combines the bread with the filling of your choice, and for the summer season it can be prepared with fish.
This dish is a basket made of puff pastry , which is first bake and then fill with various products. For example, salmon can be used as a filling for Pastetli in the summer. Many are suitable for welcoming guests or for a festive dinner because they are beautifully decorated.
Because they love fish dishes in Switzerland , they are common in the summer guest at the table. You can very easily prepare Swiss fish fillets.
Required:
4-5 fish fillets of your choice

1 tsp. cooking cream

1/2 tsp. grated hard Swiss cheese

1 tsp mustard

1 onion, salt, pepper and parsley for sprinkling
In a greased pan, seal fillets that have been pre-seasoned with salt and pepper. Bake for about 20 minutes and finally sprinkle with parsley.
Famous rhizomes can be consumed in the summer in their vegetable version. Rösti is generally an easy-to-prepare potato dish, which is traditional for the German part of Switzerland, but has long been popular in many other countries around the world.
Roasts are made from grated raw or boiled potatoes , which are fried or baked in a pan in the oven.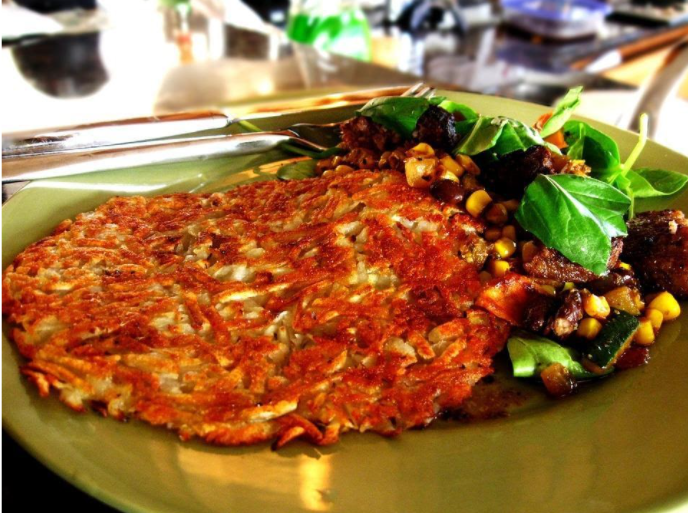 Can be enriched with fresh milk, cream, cheese, eggs. More onions and bacon can be added during cooking. The summer version of potato pods also includes vegetables of your choice , such as zucchini and carrots. The slices are generally shaped like a large pancake or like "schnitzels".
Typically, the mixture is first fried on one side in a pan with butter. If you put a lid, you can bake it in the pan until you get a nice crust.
The other option is to put the semi-finished dish in a preheated oven , as is in the pan to bake on top. A nice addition is if you put fried eggs on top of the finished scallops. Vegetable roasts can be eaten both as a standalone dish and as a side dish for meat dishes.
Here's an easy recipe for summer roasts.
Vegetables with zucchini
Products:
1 zucchini

2 carrots

3 potatoes

1 onion

4 tablespoons soy flour

salt and pepper

nutmeg

parsley

breadcrumbs

frying oil
How to prepare:
Grate the zucchini, carrots and potatoes.

Cut the onion into small pieces.

Add the soy flour, water and spices and mix together.

Add a little breadcrumbs by kneading the products until a mixture is formed that is easy to shape.

Heat the oil in a pan.

Form the mixture into small balls, flatten them and smooth them a little and then fry in the pan.
Don't make the cakes too thin at first, otherwise they will break quickly when you turn them over. It is better from time to time when frying to carefully flatten the cakes with a spatula , when the sides have already become slightly crispy. You can serve fresh vegetables as a side dish to the vegetable skewers.