Italians have a weakness for both the sweet life and the sweet temptations in the form of:
tiramisu
cakes
executioner
canola
panna cotta and many others.
Some of the unique boot desserts are part of the alpine cuisine, which is becoming increasingly popular. Italian desserts are finding more and more fans all over the world.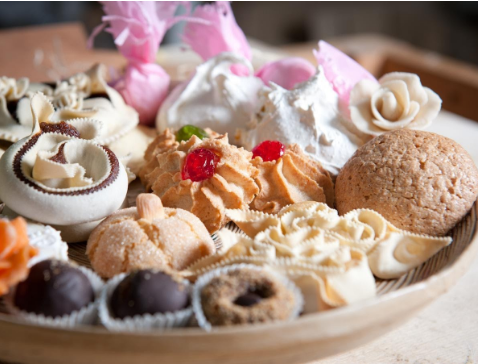 Tiramisu
Undoubtedly the most famous Italian dessert is tiramisu.  Thanks to the simple recipe and the unusual taste, it has become very popular all over the world.
According to legend, the cake dates back to Medici times, but there is no evidence of this. His birthplace is considered to be the Veneto region, but Tuscany and Piedmont are also arguing. The word Tiramisù itself entered the Italian dictionary only in 1980.  It translates as "lift me up" or "cheer me up".
Classic tiramisu is made from  coffee-soaked cookies covered with mascarpone cream cheese, egg yolks and sugar . The top of the cake is sprinkled with cocoa powder, ground coffee or sometimes grated chocolate. In some embodiments, the cookies are replaced by biscuits.  The Tiramisu brand today covers many types of confectionery,  including ice cream and puddings.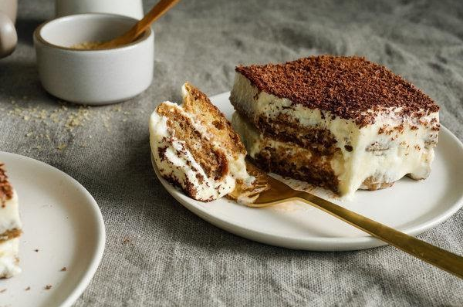 Italian biscuits
Biscuits and small sweets are  an integral part of the daily life of Italians.  They are a suitable addition to coffee at any time.
They are served at various parties, and no wedding goes without special wedding cookies with the aroma and taste of almonds and butter.
The range of sweets  is so large that probably the Italians themselves can not list them all.
Here are just a few:
amaretti
sticking out
canisters
cantuchini
kiakere
richarelli
brizalone
Italian biscuits are very tasty, crunchy and smell of  cinnamon, almonds, oranges, lemons and aromatic spices.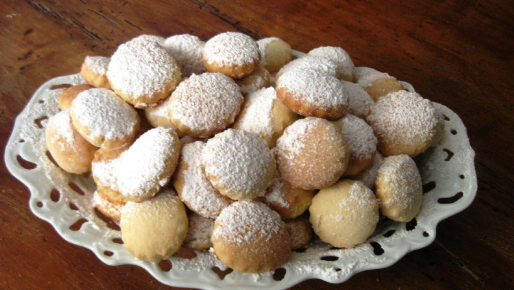 Cannoli
Canola is a valuable Sicilian contribution to confectionery.  Delicious dough funnels or cylinders filled with cream already have their fans far beyond the borders of Italy.  sweet ricotta cheese, powdered sugar, cream, chocolate, aromatic liqueur  are used for the sweet cream, and different types of nuts and candied fruits are used for spectacular decoration.

Panacota
Panacota is an excellent jelly dessert, especially suitable for the summer heat.  The translation of panna cotta means boiled cream,  because it is one of the main products for it. This sweet temptation comes from the Piedmont region.
For the preparation of panna cotta you need  cream, sugar and vanilla. Boil on low heat for about 15 minutes.  Gelatin is added to the mixture and poured into molds. Once firm, the dessert is transferred to plates, but is often served in cups or bowls. Panna cotta is served cold, garnished with seasonal fruits and fruit, chocolate or caramel sauce.
Strawberries, raspberries, bananas, berries, figs, oranges , etc. are usually used. To get a sumptuous panna cotta, do not spare the fruit. They are not just for decoration, but are half the end result. Cold dessert can be prepared with fresh or yogurt. There is also a vegan version that is made with soy milk and pectin.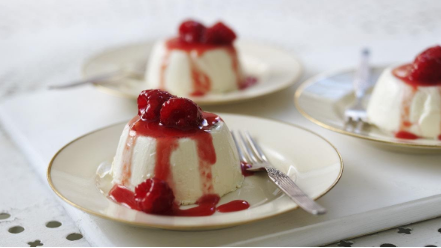 Gelato
Italian ice cream, called gelato, is as iconic for Mediterranean cuisine as  pasta and pizza  If you're in an Italian restaurant, don't miss this sweet ice magic.
The original Italian ice cream is made only from milk with 3.25% fat and sugar. Eggs and cream are now often added to it.  Real gelato does not contain preservatives  It has a lower fat content than other ice creams. It also contains 70% less air, but more aromas. Therefore, it is characterized by greater density and richness of taste.
The density is mainly due to the stirring at a slower speed. This ice cream is more creamy and has a softer texture, as it is served at a higher temperature than other ice creams.
There are dozens of types of gelato depending on the additives.  Among the traditional flavors of the divine Italian ice cream are:
chocolate
pistachios
vanilla
hazelnut
cream
almonds
coffee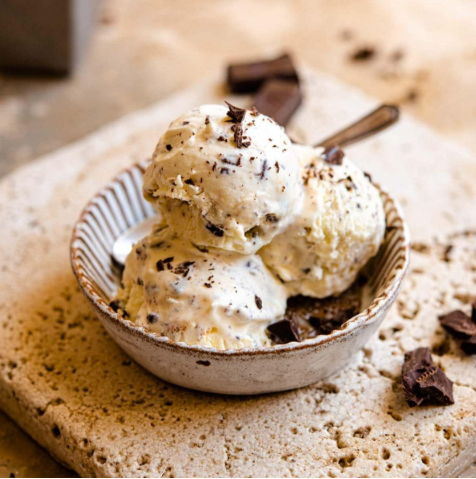 A large section are fruit ice creams  with blueberries, raspberries, strawberries, orange, lemon, banana, pineapple  and many more. etc. Yogurt, caramel, coconut, pieces of brownie, Limoncello liqueur and even the famous Parmesan cheese are added. There are also ice creams with the taste of whiskey, rum or champagne.
Ice cream options are also available for people with a special diet.  These are sugar-free gelato for diabetics or a variety for vegans, which is prepared on the basis of coconut milk, hazelnuts, pistachios, etc.
Cakes
Excellent sweet challenge for all occasions  are the small spectacular cakes. There are similar mini cakes in many national cuisines, and the Italian word tortine actually combines cupcakes, muffins and mini cupcakes. You can treat yourself to them or just eat them for a good mood.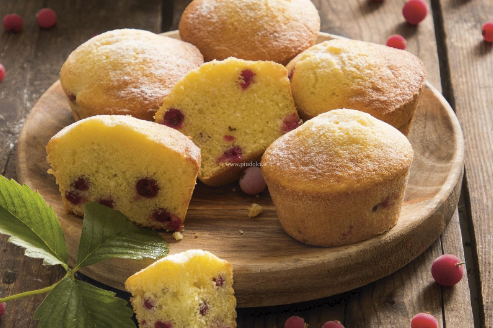 Tartlets are very spectacular and are usually filled with delicious cream: vanilla, chocolate, lemon, cream, butter and more. Garnish with raspberries, strawberries, blackberries, blueberries, candied cherries or orange peels, chocolate bars and whatever else you can think of.
Here is an original recipe for  Lemon cupcakes:
Necessary products:
170 g of flour
70 g butter
50 g of sugar
1 egg yolk
grated rind of 1 lemon
1 tablespoon powdered sugar
40 g butter
1 egg and 4 yolks
120 g of sugar
200 ml of lemon juice
Method of preparation:
Sift the flour and sugar  into the bowl in which you will knead the dough. Put in the center 50 g of softened butter, divided into small pieces, grated lemon peel and egg yolk.
Mix all the ingredients without kneading the dough too much.  Wrap the dough in cling film  and let it rest for at least 30 minutes.
To prepare the cream, put the butter, sugar, lemon zest, eggs and yolks in a saucepan and mix with a wooden spoon, mixing the ingredients well. Add the lemon juice, stir again, then place the pan on a low heat, letting the mixture boil.
Remove the sauce from the heat just before it starts to boil. Pour it into a bowl through a colander and allow it to cool completely.
Roll out the dough on a flat surface with a rolling pin,  until it reaches a thickness of 3 mm, then cut many cakes with a diameter of 6 cm with a pastry form.
Spread the lightly greased and floured cupcake tins with the dough circles, then prick the bottom with a fork. Place the tins in the  preheated oven at 180 ° C  and bake the cakes for about  15 minutes.
Remove the tartlets from the oven and allow them to cool before removing them from the tins. Then fill them with the prepared lemon cream and lightly sprinkle with powdered sugar.