At Christmas in Switzerland many different pastries and biscuits are baked with rich taste. Who does not associate the seductive aroma of cinnamon, ginger and cardamom with unforgettable hours spent in a cozy room with a Christmas tree lit by candles? Christmas cookies have always played a big role in decorating the festive table in Switzerland.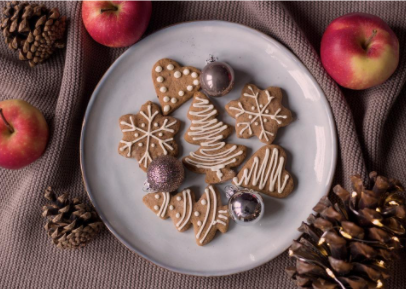 Traditional Swiss Christmas cookies
Christmas cookies are a nice end to lunch or dinner. They are also a must-have addition to Christmas tree tea. In Switzerland, it is customary to give them as gifts on holidays, so in addition to feasting on them, guests can even take some of the sweets on the way home.
Traditional Christmas cookies with cloves, cinnamon, cumin, anise and other flavors are the emblem of the winter holidays. The sweets are prepared according to original old recipes , which are kept by every family. These cookies are generally quite durable so that they can decorate the table and be eaten throughout the Christmas and New Year cycle.
Popular holiday pastries include:
brown aromatic sweets Basler Brunsli

fasting sweets Basler Läckerl

Amaretti Almond Biscuits

attractive Grittibänz pasta men

honey cakes with cherry liqueur, etc.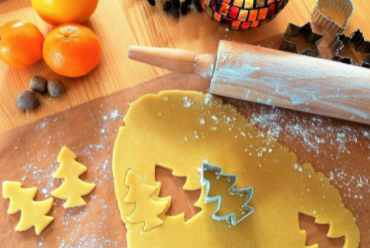 Basler Brunsley
Among the most popular holiday pastries are Basler Brunsli, which are traditional sweets from the Basel region. They are called Swiss brownies because of their brown color. They are made from almonds or almond flour, dark chocolate, protein and sugar, which it can be brown or white, and powder and crystal can be used.
Required products:
340 g fine almond flour / or you can grind sliced ​​almonds /

2.5 cups brown or white sugar

250 g dark chocolate

2 tsp. cinnamon

1-2 pinches of ground cloves

1 vanilla

1-2 tbsp. kirsch (cherry brandy)

3 proteins

1-2 tbsp. flour as needed
How are they prepared?
The dark chocolate is first crushed and then ground briefly in a blender. Put in a bowl and add the almond flour, sugar and spices . The dry mixture is stirred and the egg whites and cherry brandy are added to it. Knead a soft dough , and if it is very sticky you can add a tablespoon of flour.
Now the dough must be rolled out, which is done with the help of baking paper. Spread a large piece of paper and sprinkle it with sugar.
Transfer half of the dough over it, lightly spreading it with your hands. Place another sheet of paper on top and roll with a rolling pin until a layer less than 1 cm thick is obtained. 
Remove the top sheet of paper and cut out the sweets. They can be in different shapes , but for Christmas most often Christmas trees are selected and transferred to a baking tray lined with parchment paper. Before placing in the baking tray, the base of each biscuit is melted in granulated sugar.
Do the same with the second part of the dough. O leave the sweets to dry at room temperature for about 3 hours and place them in an oven preheated to 150-160 degrees.
Baking is very short – about 12-15 minutes . During baking, the biscuits swell slightly. The finished cakes should be cooled on a wire rack and then stored in metal boxes.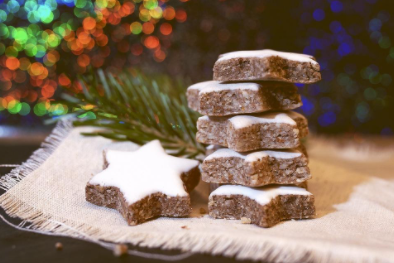 Basler Läckerli
These are lean Christmas cookies , which are again typical of Basel. Legend has it that Basler Läckerli were created by local oriental spice merchants and this happened more than 700 years ago.
These Christmas cookies are very fragrant and smell of a combination of cinnamon, nutmeg, ginger, cloves and other spices. They are very durable and can be stored for up to 2-3 weeks in tightly closed metal boxes.
Immediately after baking, they are hard, but after a few days they soften and taste better.
Required products:
2/3 tsp honey

1 tsp crystal sugar

2 tablespoons orange juice or liqueur

1 tsp cinnamon

1 tsp finely grated lemon peel

1/2 cup candied orange peel

2/3 cup finely chopped almonds

2.5 cups white flour

1 tsp baking powder

nutmeg

ground cloves and ginger to taste

white pepper
For the glaze:
1 tsp powdered sugar

1 pack. vanilla

1 tbsp liqueur

1-2 tablespoons water
Method of preparation
Place the sugar and honey to melt on a low heat. Stir the mixture until it becomes liquid. Remove the pan from the heat and add the candied orange peel, grated lemon peel, ground almonds and liqueur. Mix and add the flour and baking powder. Knead the dough.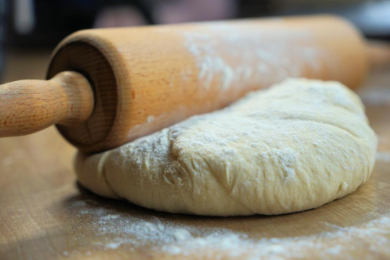 Roll out the still warm dough on a sheet of baking paper. You should get a layer 5-6 millimeters thick. Transfer it to a tray along with a sheet of paper. Leave the dough for 5-6 hours in the refrigerator, and maybe overnight. Then bake in a preheated 180-200 degree oven for 15-20 minutes.
& nbsp;
Prepare the glaze by mixing the powdered sugar with vanilla, liqueur and a little water. After removing the cake from the oven, spread it with the glaze and cut it into squares, rhomboids or other shapes. Allow to cool completely and are ready to join the Christmas table.
Honey cakes with cherry liqueur
Products:
300 g flour

150 g white or brown sugar

200-250 g honey

candied orange and lemon peels.

100 g crushed almonds

1 tsp. grated lemon peel

1 tsp. baking powder

pinch of salt

nutmeg

pinch of ground cloves

1 tsp. cinnamon
For glaze:
100 g powdered sugar

3 tbsp. cherry liqueur
Method of preparation
Put the sugar and honey on a low heat to sweat and then pour them into a bowl and leave to cool. Cut the candied peels into small pieces. In the bowl with honey and sugar add the candied peels, flour, grated lemon peel, almonds, baking powder , salt and spices.
Knead a smooth sticky dough. Spread it in a layer 1 cm thick on a floured work surface. Cover with a towel and leave overnight in a cool place.
The bottom and walls of a deep pan are covered with baking paper. Preheat the oven to 200 degrees and put the raw bread to bake. After 15-20 minutes, remove from the oven . Make a glaze by mixing the cherry liqueur with the powdered sugar.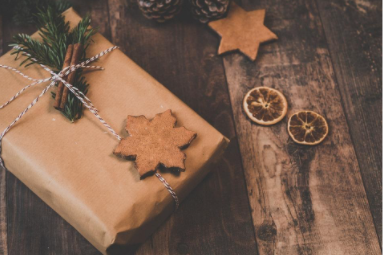 Spread the hot mixture with the resulting mixture. Once cool, cut into rectangles or other shapes and optionally garnish with cherry and almond jam.
Swiss Christmas cookies are worthy not only to decorate the table and the Christmas tree, but also to be sent as a gift for the holiday of loved ones.
Photos: pixabay.com/